Could Jessica Simpson Really Be Pregnant AGAIN?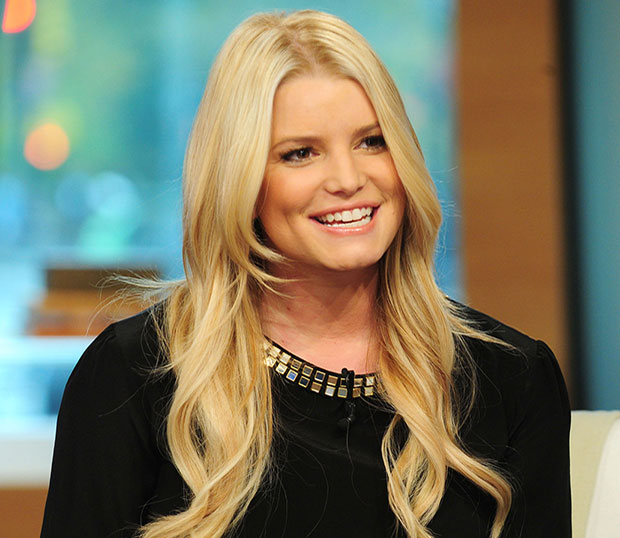 After making history for having the longest pregnancy ever (well, at least that's how it  felt), Jessica Simpson may have another bun in the oven. If Us Weekly is to be believed, just seven short months after giving birth to her daughter Maxwell Drew Johnson, Simpson is pregnant again.
Us cites a mysterious source as saying, "It definitely wasn't planned. But yes, Jessica is pregnant again." This surprise baby (oops) would be the second for the singer, 32, and her former NFL pro fiancé Eric Johnson. Simpson and Johnson, 33, have been engaged for the past two years, and welcomed their 9 lb. 13 oz. daughter on May 1 of this year.
In Hollywood.com's search for the truth, a rep for Simpson told us, "I wont be commenting on speculation made by Us Weekly." Fair.
The recent spokeswoman for Weight Watchers has worked hard to slim down after giving birth, dropping a whopping 70 lbs. since the birth of her daughter, but we can't help but wonder how news of her second pregnancy will affect her deal with the weight loss company. Can some one work on their post-baby body before said baby is even born? 
Follow Sydney on Twitter @SydneyBucksbaum
[Photo Credit: Startraks]
More:
Does Dolly Parton Have an Oprah/Gayle Problem? — VIDEO
Brad Pitt Hasn't Seen Any Parodies of His Chanel Ad… Yeah, Sure.
It's Jimi Hendrix's Birthday, 'Scuse Us While We Celebrate With 70 Words of His Wisdom
You Might Also Like:

Best Nude Scenes of 2012 — PICS

'Hunger Games: Catching Fire' First Look: The Quarter Quell Begins! — PICS