Emma Watson Wore What?! Best and Worst Dressed at the MTV Movie Awards

We saw plenty of good and bad at this year's MTV Movie Awards: Russell Brand joked about ex-wife Katy Perry during his introduction speech; Mark Wahlberg threatened an audience member; and Kristen Stewart couldn't keep her hands off of herself (what else was she supposed to do without Robert Pattinson?). But who looked the best (and who looked the worst) on the red carpet? While some celebrities like Charlize Theron and Emma Stone stunned in their beautiful dresses, others like Emma Watson and Nikki Reed chose get-ups more outlandish than the awards' categories.
Click below to see who made Hollywood.com's Best and Worst Dressed list at the 2012 MTV Movie Awards!
And check out Amber Rose and Kristen Stewart's style below. What do you think about their dresses? Vote below!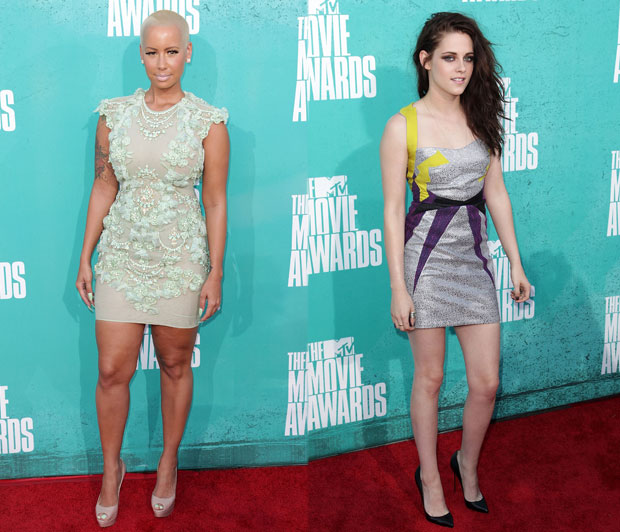 More:
Best and Worst Moments of the 2012 MTV Movie Awards