Frank Ocean Comes Out, Makes Waves With Tumblr Letter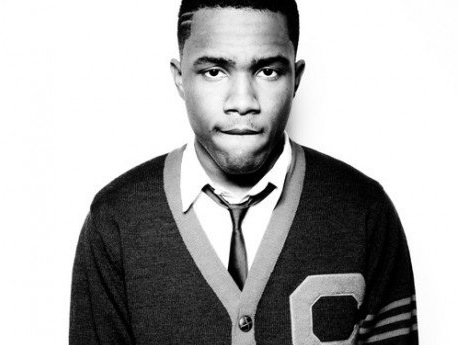 The same week Anderson Cooper casually came out in a letter to The Daily Beast's Andrew Sullivan ("The fact is, I'm gay," he wrote), musician Frank Ocean has made waves for revealing in a letter on his Tumblr that he had a relationship with a man. Wrote the Odd Future singer-songwriter, who has collaborated with Jay-Z and Kanye West on Watch the Throne and penned songs for the likes of Justin Bieber and Beyoncé:
In the last year or 3 I've screamed at my creator, screamed at the clouds in the sky, for some explanation. Mercy maybe. For peace of mind to rain like manna somehow. 4 summer ago, I met somebody. I was 19 years old. He was too. We spent that summer, and the summer after, together. Everyday almost… Sleep I would often share with him. By the time I realized I was in love, it was malignant. It was hopeless. There was no escaping.
So why did Ocean choose to reveal his sexuality publicly? In recent days, rumors involving the musician and his sexual preference began spreading after a review of his upcoming Orange Channel claimed Ocean discussed relationships with men in songs like "Forrest Gump" and "Bad Religion." In response, the musician, like Cooper, eschewed any big PR push or Rolling Stone cover in favor of the very public letter sharing his very private sentiments.
But Ocean's release of the letter marks a groundbreaking moment for not only the musician, but the R&B genre as a whole. After all, Ocean's own Odd Future bandmate is Tyler, the Creator, a musician who has been heavily criticized for homophobic lyrics on albums like Goblin, which reportedly made use of over 200 gay slurs. For his part, Tyler, the creator, has come out in support of Ocean in two separate tweets: "F**king Finally Sus Boy @frankocean Hahahaha, You Still Aint Got No Bitches Hahaha My N***a Dawg" and "The Big Brother Finally F**king Did That. Proud Of That N***a Cause I Know That Shit Is Difficult Or Whatever."
But Tyler, the Creator, is hardly the only musician to have released hits with anti-gay lyrics. The genre has far too long been bogged down with music that celebrates heterosexuality and condemns homosexuality. Ocean's honesty — and his association with such heavy-hitting acts — could invite a sea change throughout the industry. Especially considering how non-chalantly Ocean describes his relationship with men on Orange Channel. As The Los Angeles Times wrote Wednesday, Ocean's letter "is undoubtedly the glass ceiling moment for music."
It's easy to feel optimistic about the future of the industry looking at the outpouring of support from Ocean's contemporaries:
I salute you, brave soul.Independence Day. @frank_ocean
— solange knowles (@solangeknowles) July 4, 2012
frank ocean is very important for the growth of humanity.
— Mac Miller (@MacMiller) July 4, 2012
Frank Ocean is more honest than the average industry person!
— cormega (@realcormega) July 4, 2012
Profoundly moved by courage of@Frank_Ocean… bit.ly/Mw3sOs.Show ur love retweet this
— Russell Simmons (@UncleRUSH) July 4, 2012
Simmons also went so far as to dedicate a post on his Global Grind website to Ocean: "Today is a big day for hip-hop. It is a day that will define who we really are. How compassionate will we be? How loving can we be? How inclusive are we?I am profoundly moved by the courage and honesty of Frank Ocean. Your decision to go public about your sexual orientation gives hope and light to so many young people still living in fear. These types of secrets should not matter anymore, but we know they do, and because of that I decided to write this short statement of support for one of the greatest new artists we have."
Still, for every tweet of encouragement, there's a decidedly less encouraging lack of support from some of Ocean's more famous fellow musicians. But it's easy to take solace for now in knowing that Ocean, at least, finally feels "like a free man."
Follow Kate on Twitter @HWKateWard
More: