Golden Globes: Best Supporting Actress Showdown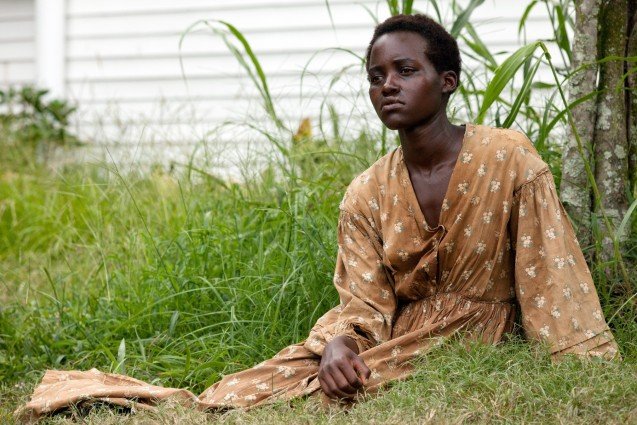 Fox Searchlight via Everett
We've got quite the crop of best supporting actress nominees, this year, haven't we? Let's review:
Jennifer Lawrence in American Hustle
Girl showed off her comedic chops, as well as some pretty terrifying behavior that caused the vast majority of reviews to refer to her character Rosalyn as a "loose cannon."
June Squibb in Nebraska
An acid tongue if we ever saw one: Squibb's Kate is on par with Rosalyn in the poison department. What sets Kate apart, though, is her completely irreverent and matter-of-fact – all with the air of the unintentional – meanness.
Sally Hawkins in Blue Jasmine
Another great performance: she's especially wonderful when Louis C.K. breaks her heart over the phone. Talented as she may be, in a movie dominated by Cate Blanchett at the top of her game, it's hard for a sister (literally) to catch a break.
Lupita Nyong'o in Twelve Years A Slave
Nyong'o breaks your heart just about every single time she's on screen. From making corn husk doll families in the fields to begging Solomon (Chiwetel Ejiofor) to end her life, she's completely magnetic.
Julia Roberts in August: Osage County
My professional (ha!) opinion? Meh. Tables will be flipped if she walks away with the trophy.
The obvious frontrunner is Jennifer Lawrence: she's received rave reviews, and she might just be the brightest star in Hollywood right now, with no sign of dimming. She's also got the added advantage of pretty much sweeping all the awards last year with another David O. Russell collaboration, Silver Linings Playbook.
While the game may favor Lawrence (or possibly Roberts – ick!), I'm personally rooting for newcomer Lupita Nyong'o. As electric as Lawrence was in American Hustle, the fact of the matter is, Nyong'o delivered a stronger performance. We'll see what the Hollywood Foreign Press Association has to say.
Either way, something tells me Nyong'o's here to stay: considerable acting prowess aside, she's the darling of too many fashion aficionados to go anywhere anytime soon.