How Much Time Does Tom Cruise Have Left As A Major Star?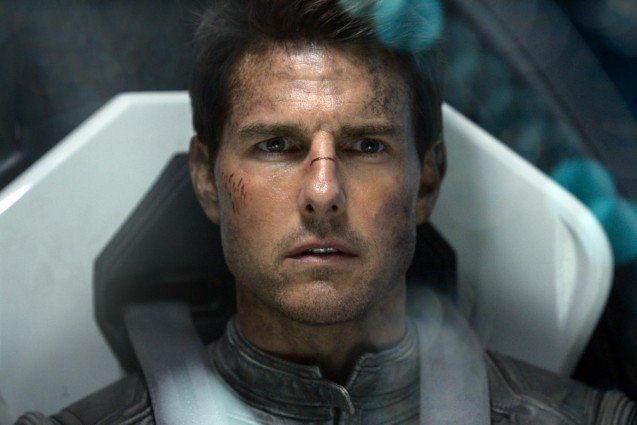 Universal Pictures via Everett Collection
Public perception of Tom Cruise is usually negative, at least in the United States. As a performer, Cruise still gets it done on the big screen, but American audiences haven't been as forgiving for his couch jumping and religious beliefs. But the truth is that his movies are at the very least good. The rest of the world eats up his movies, inflating his box office numbers and his ego. And Cruise still runs very fast.
Last year's Oblivion looked like a failure if you examine the U.S. numbers. It had a budget of $120 million (very modest by blockbuster standards), yet raked in a little more than $89 million on American soil. A failure, right? In the USA, yes. Worldwide, a big hell no. The rest of the world loves Cruise. Oblivion cashed in 68.9 percent of its total in foreign markets to the tune of more than $197 million.
So how much longer can Cruise sustain his movie star career? Obviously, he's not completely fading away. With so much foreign success, studios would be foolish to completely dismiss him. The Mission Impossible and Jack Reacher franchises have sequels planned. And what about Top Gun 2? Audiences should flock to that based on principle alone. As long as Cruise maintains his physique, loves acting and continues to cash paychecks, quality movies will continue. Who didn't like Collateral? The Last Samurai? Even Knight and Day wasn't bad. Really, it wasn't. Cruise's star power has plenty of life, although as he ages, he probably won't want to do as much running.