It's 10/11/12! Let's Celebrate By Counting Together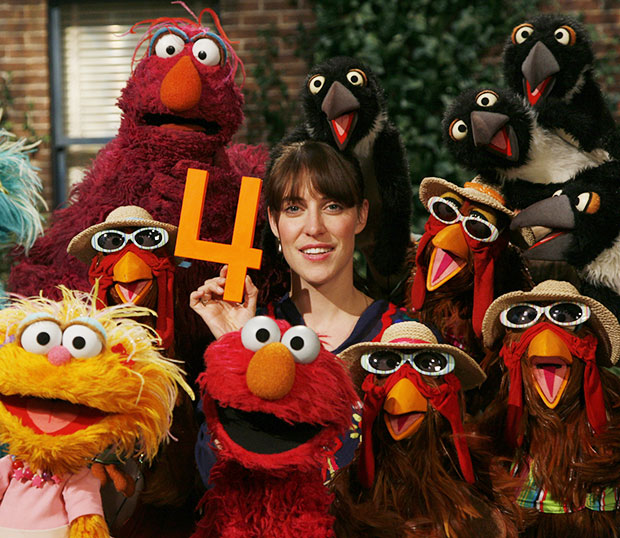 Today is October 11, 2012. It is the 284th day of the year, and according to Wikipedia (and, you know, math) there are 81 more days until we ring in 2013. On this day in 1890, the Daughters of the American Revolution were founded in Washington DC. In 1910, Theodore Roosevelt (who just so happens to be my cousin a few times removed) became the first U.S. president to fly in an airplane. In 1975, Bill Clinton and Hillary Rodham tied the knot. Also in 1975, Bruce Springsteen scored a massive hit with "Born to Run." And in 2012, Weyland Corp. of Prometheus fame, was founded.
Also, today is 10/11/12. Yep, Consecutive Integer Day. In its honor, we've rounded up our 10 favorite counting videos. So, in 5, 6, 7, 8…
Brian McKnight, "Back At One"
Laverne and Shirley Opening Credits
Counting with Bruce Springsteen, from The Ben Stiller Show
Feist on Sesame Street
Ricky Gervais and Stephen Merchant Discuss Time Zones on Extras
Lou Bega, "Mambo No. 5"
Beyoncé, "Countdown"
Justin Timberlake and Andy Samberg, "Dick in a Box"
Coolio, "1, 2, 3, 4 (Sumpin' New)"
The Man Himself, The Count (and a Special Guest)
Oh yeah, and there's this too.
Follow Abbey Stone on Twitter @abbeystone
[Photo Credit: Theo Wargo/PBS]
More:
The 10 Most Awful, Insane, and Horrible D-List Celebrity Pumpkin Patch Photos
Debate Advice for Obama from Hollywood's 7 Most Inspirational Coaches
Facebook and Chairs: What Other Objects Is It Like? — VIDEO
From Our Partners:

Lindsay Lohan Accuses Mom Dina of Being on Cocaine in Phone Call to Dad Michael — REPORT
(Celebuzz)