Sandra Bullock's Ex Jesse James Marries Alexis DeJoria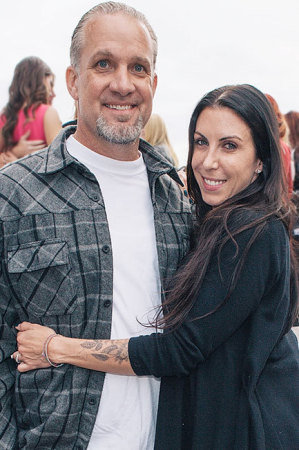 Jesse James continued what seems to be a trend in his life by getting married again over the weekend, marking the third time that he has been engaged and the fourth time he has been married in the past four years. No, we're not talking about the infamous American outlaw — we're actually talking about Sandra Bullock's (alleged) cheating ex-husband.
James, who is the former CEO of West Coast Choppers, and drag racer Alexis DeJoria tied the knot Sunday in Malibu, Calif., People reports. James' 9-year-old daughter Sunny and Dejoria's 10-year-old daughter Bella acted as double flower girls. James and DeJoria exchanged Neil Lane (the jeweler who designs all of the engagement rings seen on ABC's The Bachelor series) wedding rings in the home of DeJoria's father.
RELATED: Oscars 2013: The Full List of Winners
As previously mentioned, this is James' third engagement and fourth marriage in four years. James' personal life became the highlight of much scrutiny in March 2010 when several women came forward and claimed to have had affairs with him while he was still married to Bullock. This whole scandal unfolded just weeks after Bullock won the Best Actress Oscar for her work in the 2009 emotional drama The Blind Side. "There is only one person to blame for this whole situation, and that is me," James told People in a statement at the time. "I hope one day they [Sandra and my family] can find it in their hearts to forgive me."
Despite his pleas for forgiveness, Bullock and James were officially divorced on June 28, 2010. Less than a year later, James got engaged to tattoo artist Kat Von D. James and Von D officially split in September 2011 — and just under two years later, he has now found himself a new wife.
Followe Lindsey on Twitter @LDiMat.
[Photo Credit: Mike Windle/WireImage]
---
You Might Also Like:


15 Oscar-Winning Nude Scenes


Young Jack Black Is Totally Unrecognizable