Justin Bieber Sued for Allegedly Assaulting his Bodyguard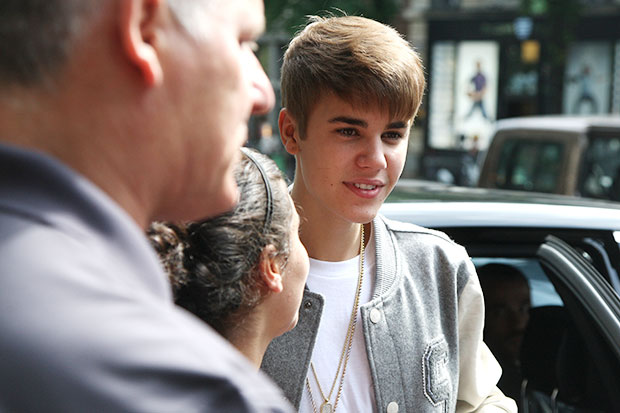 The ever-ambitious Justin Bieber has apparently resolved this year to take on every conceivable celebrity scandal. Since a paternity scandal is been-there-done-that for Bieber, the 18-year-old singed kicked off 2013 with drug abuse allegations, the display of a questionably real (but unquestionably tasteless) tattoo, and found himself at the center of a genuinely horrifying Internet trend. Now, a former bodyguard of Bieber's is suing the Canadian singer/songwriter for assault and battery. He also claims Bieber failed to pay him overtime compensation — but that's nowhere near as exciting. 
The L.A. Superior Court confirmed to Hollywood.com that Moshe Benabou, a former Israeli soldier who served as Bieber's bodyguard from Mar. 2011 through Oct. 2012, filed a complaint on Thursday alleging that the musician punched him multiple times on Oct. 10, immediately prior to terminating his employment; The Hollywood Reporter shares this passage from Benabou's complaint:The tirade was apparently triggered by what Justin Bieber perceived as an attempt by Moshe Benabou to keep one member of Mr. Bieber's entourage physically away from Justin Bieber. As part of this tirade, Justin Bieber repeatedly punched Moshe Benabou in the chest and upper body area. Mr. Benabou did not retaliate or attempt to protect himself out of his concerns for Justin Bieber's physical well-being.Benabou is reportedly seeking approximately $421,000 in damages. Considering how much sway Bieber has with the youth of America, let's hope this doesn't result in a trend of 100-pound teenagers trying to beat up Israeli soldiers.
[Photo Credit: Wenn.com]
More:
Justin Bieber Pulling Double Duty on 'SNL,' Hosting and Performing Feb. 9
James Franco Lip Syncs to Justin Bieber's 'Boyfriend' and Things Get… Weird.
Justin Timberlake Might Be Releasing New Single With Beyonce and Jay-Z

Megan Fox's 12 Hottest Moments (Moviefone)

Ryan Gosling's 'Airbrushed' Abs: Plus 19 More Reasons We Love the Actor (Moviefone)