Kate Middleton Heads Home From The Hospital 'For a Period of Rest'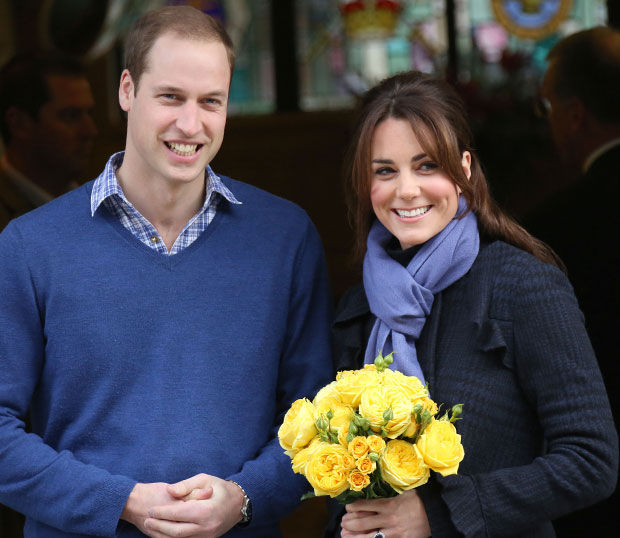 The Duchess of Cambridge is finally getting to head home. After a bad fit of morning sickness during the early stages of her pregnancy that forced her to spend three nights at King Edward VII hospital, Kate Middleton, 30, was escorted out of the hospital Thursday morning by her loving husband Prince William, 30. And even though she is still recovering, Middleton stopped to say a few words to the press before getting into her car, including that she is feeling "much better," People reports.
A spokesperson for the royal couple also offered a statement upon Middleton's release. "The Duchess of Cambridge has been discharged from the King Edward VII Hospital and will now head to Kensington Palace for a period of rest," the statement said. "Their Royal Highnesses would like to thank the staff at the hospital for the care and treatment The Duchess has received."
On Monday, the glorious news of Middleton's pregnancy spread across the world. And now that the Duchess has left the hospital, the celebrations of the announcement can commence. After all, Middleton's baby is not only going to be her first child with Prince William, but also the first grandchild for the royal family.
Follow Lindsey on Twitter @LDiMat.
[Photo Credit: WENN]
More:
Kate Middleton Is Pregnant, Hospitalized for Morning Sickness, Palace Rep Says
Which Pregnant Kate Middleton 'Royal Pain' Pun is the Best (and Worst)?
What Kate Middleton Won't Name Her Baby: A Psychic Predicts 2013

Harry Styles Spotted Outside Taylor Swift's Hotel Room The Morning After Their Date Night (PHOTOS)

Fall Bikini Bodies: The Good, The Great, The OMG (GALLERY)