Katy Perry's Bikini Bottom Problems: Three Embarrassing PICS
Yikes! Get ready to be "Wide Awake" after you check out these three funny/embarrassing pics of Katy Perry. While many sites have been focusing on the rumors that the 27-year-old singer has been feeling some Fireworks with ladies man/player John Mayer during a trip to Miami over the weekend, there's a bit of chatter they forgot to discuss: the fact that Perry was photographed in three compromising positions while sporting a tiny bikini.
In the first pic, seen below, Perry looks to be just trying to enjoy a cocktail. But, she seems unaware of the fact that her bikini bottom has slipped down exposing her derriere.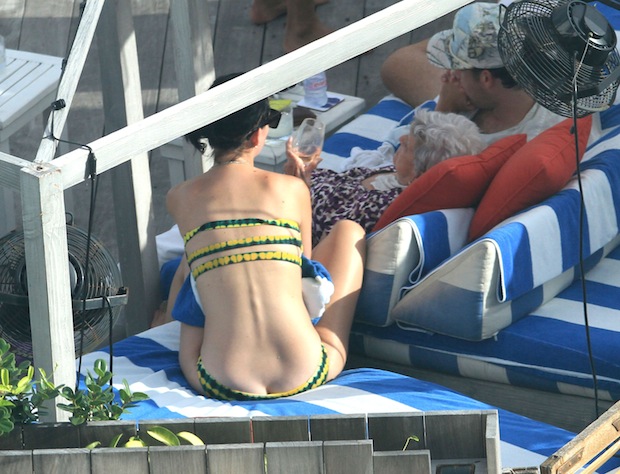 In the second shot, Perry has another problem with the lower part of her bikini. In attempt to keep it from riding up in all the wrong places, Perry is caught picking a wedgie.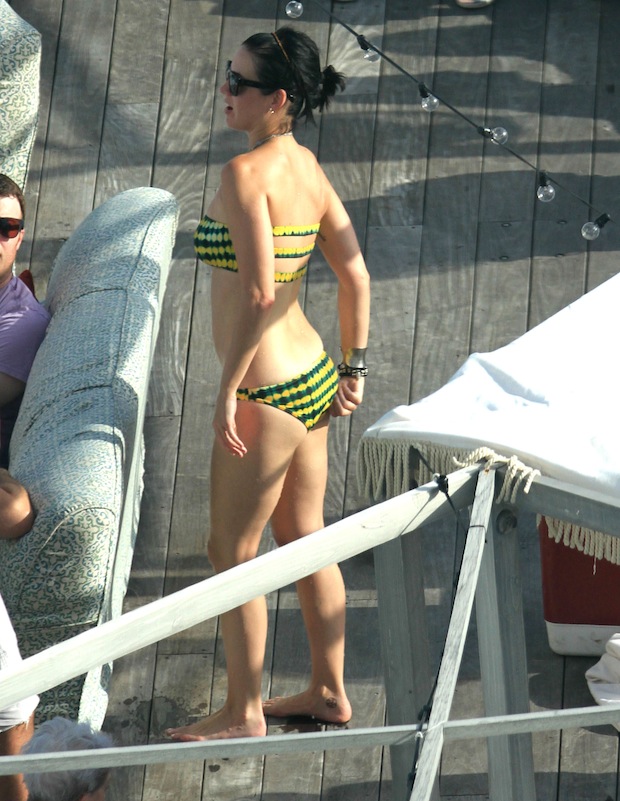 Lastly, people can't help but stare at the famous star — but this one guy seems to be looking in inappropriate directions. This shot makes it look like he is checking out Perry's booty.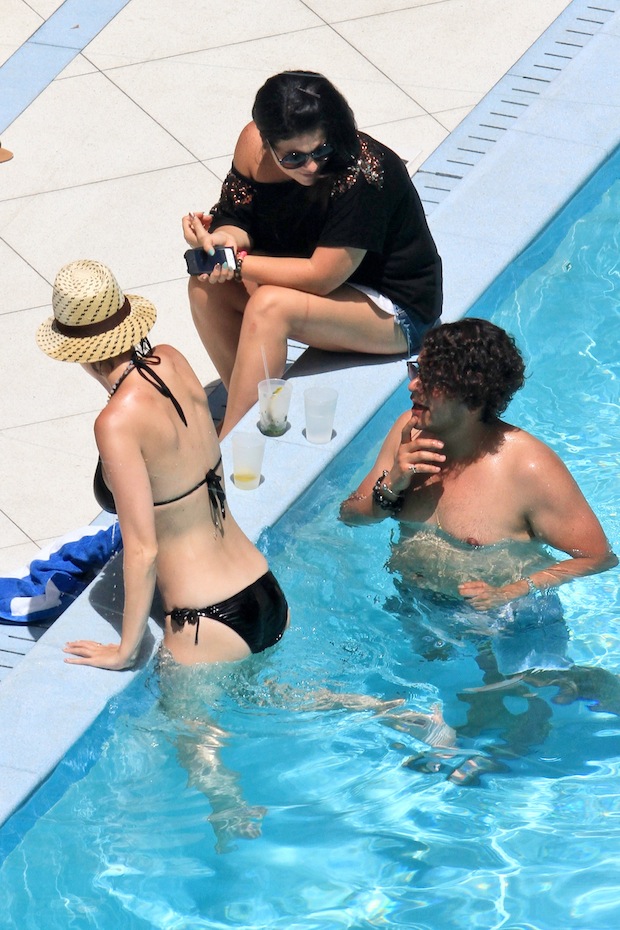 Poor California Gurl. Part of Me wants to tell her to fix that bikini, but then again we wouldn't have anything to entertain us on this quiet summer Monday.
Follow Lindsey in Twitter @LDiMat.
[Photo Credit: Wenn.com]
More:
Katy Perry Sings 'Wide Awake' at Billboard Awards
Katy Perry and Russell Brand: In the Wake of Divorce
Katy Perry and Katy Perry Duet in 'Part of Me' Poster