Kim Kardashian Pulls a Sarah Palin, Poses With Gun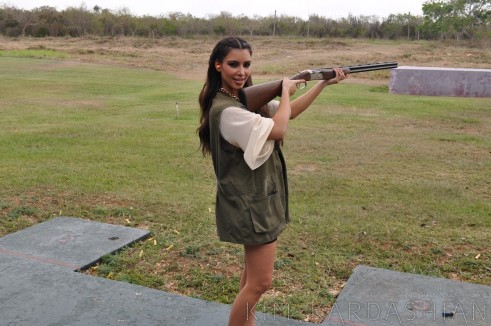 This is one shoot Kim Kardashian should have kept to herself.
The highly photographed Kardashian — who has a penchant for showing off pictures of her famous curves, her latest boyfriend, etc. — posted family photos on her official website of her and the rest of the Keeping Up With the Kardashians klan skeet shooting in the Dominican Republic. But unlike in her millions of other personal pix — where the middle sister is usually posing in a bikini or an outfit with an equally small amount of fabric — this time she is holding a shotgun.
We know the Kardashians love a good product placement, but with the Dark Knight Rises shootings still fresh in everyone's mind, this is one thing the reality star should not be promoting; even if it does seem to be the latest craze.
Blame it on Sarah Palin, perhaps? The former VP candidate garnered lots of attention a couple of years ago when she famously posed with a rifle. Here she is back in 2007 visiting US troops in Kuwait. Wonder who she is using as target practice?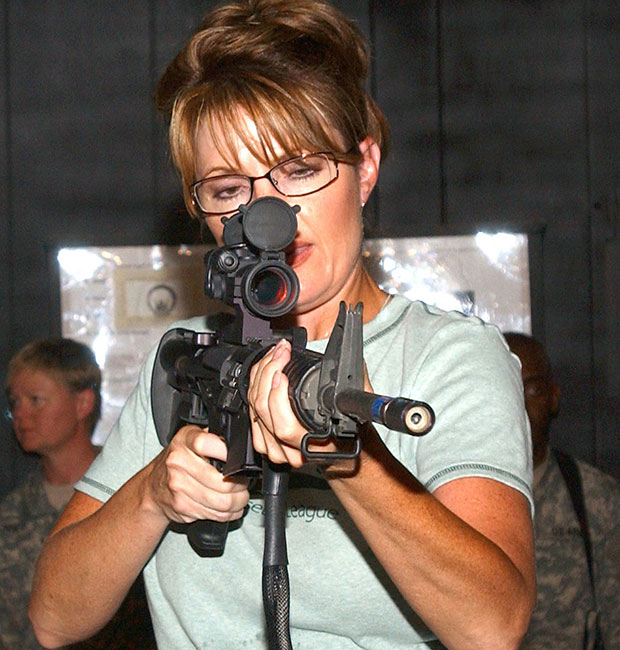 [Photo Credit: Rex USA]
Check out Lindsay Lohan and Madonna in similarly compromising positions, all for the sake of attention.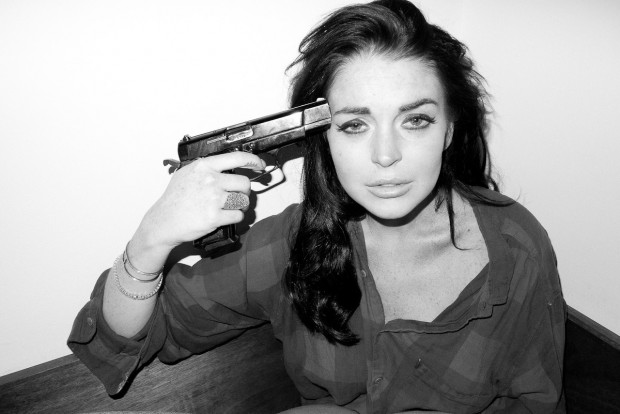 [Photo Credit: TerrysDiary.com]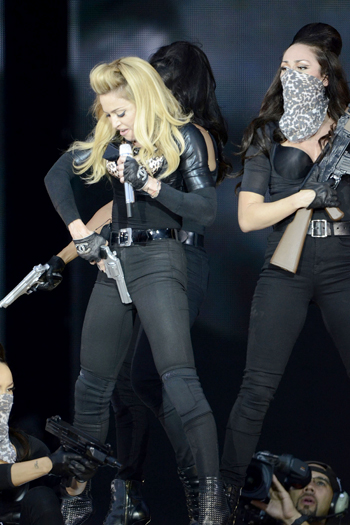 [Photo Credit: Wenn.com]
More:
Dear Madonna: It's Time to Knock Off the Desperate Stunts
Lindsay Lohan Puts a Gun to Her Head — PICS