Kim Kashkashian Wins a Grammy?!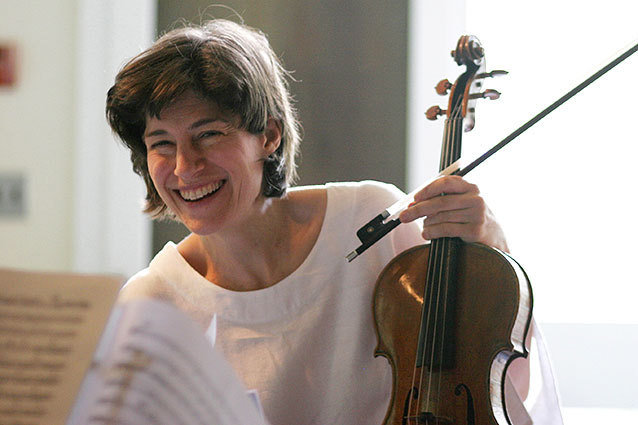 Finally, finally the Recording Academy has recognized the genius of Kim Kardashian's debut single, "Jam (Turn It Up)" — or have they? Well, no. Look closer — it was classical violist Kim Kashkashian, not the Kardashian we all know and love (or loathe), who won an award at the 2013 Grammys.
Kashkashian took home the Best Classical Instrumental Solo statue for "Kurtág & Ligeti: Music For Viola." The Grammy-winning Kashkashian has appeared as a viola soloist with major orchestras in New York, Berlin, London, Munich, and Tokyo, per her biography on the website for the New England Conservatory, where she teaches viola.
RELATED: 2013 Grammy Awards Winners List
Kashkashian hails from Michigan and attended the Peabody Conservatory of Music. She's recorded on DGG, Sony, and ECM, and has taught at the University of Indiana and conservatories in Freiburg and Berlin, Germany.
So, to reiterate: No, Kim Kardashian didn't win a Grammy. The two women do have a few things in common, namely that they are both female, their first names are both Kim, and they're both of Armenian heritage. And, like, technically Kardashian has recorded music, but there's no proof of anyone actually buying it and not listening on YouTube out of morbid curiosity.
Compare and contrast the musical stylings of novelty artist Kardashian and Grammy winning chamber musician Kashkashian below:
Follow Jean on Twitter @hijean
[PHOTO CREDIT: Claire Stefani/flickr]
---
From Our Partners:

Young Han Solo Movie: Dave Franco to Star? (Moviefone)