Kobe Bryant Tells Off Fan for Using a Gay Slur: Can We Like Him Again, Now?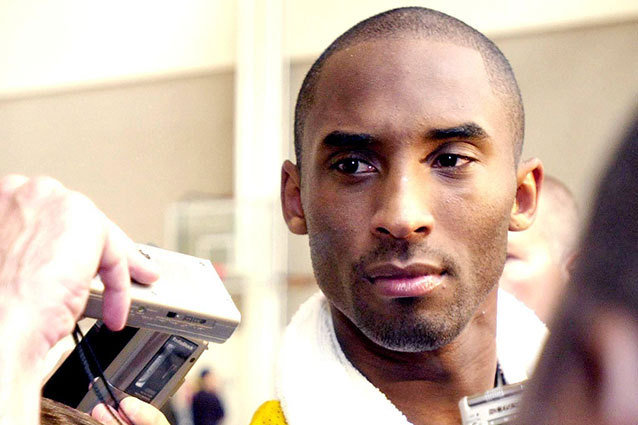 It's not easy being a Lakers fan. They're the Yankees of basketball, the Cowboys of the court, the team everyone in the league loves to hate on.
And when franchise star Kobe Bryant is caught throwing out slurs on camera, calling the ref "a f**king f*g" back in 2011 and earning himself a hefty fine and ardent ire from fans across the country, it becomes that much harder to love the L.A. team. But now, two years later, Bryant is making moves that may inspire hope in downtrodden Lakers fans: he recently shot back at a fan on Twitter for using a gay slur, proving that, at the very least, the shooting guard for the once great NBA team is making an effort to be better.
RELATED: 8 Great Sports Movies
According to Buzzfeed, a Twitter user tweeted at Bryant, saying, "@kobebryant Let's make out in bed Kobe," before deleting the tweet altogether. Another fan jumped into the conversation, adding "You're gay" and quoting the original tweet. It's something that didn't sit too well with Bryant (or something that Bryant learned to take offense to in publicist-mandated sensitivity training), and he fired back at the fan: "Just letting you know@PacSmoove @pooke09 that using 'your gay' as a way to put someone down ain't ok! #notcool delete that out ur vocab." While it's taking every fiber of my being to ignore Bryant's gross grammatical errors (yeah, I'm annoyed by anyone who mixes up "you're" and "your"), it's occasion for some golf claps for the contentious NBA star. He's doing the right thing, even if someone had to teach him how to do it (our money's on a pricey publicist).
RELATED: Manti Te'0: The Best, Weirdest Sports Story Ever
And it couldn't come at a better time. With the Lakers playing their worst season in years, Lakers fans have become a punching bag for the rest of the league. And a little good deed from Kobe (even if some behind-the-scenes wizard coached him into it), is something to hang on to. It's all we've got, people.
Follow Kelsea on Twitter @KelseaStahler
[Photo Credit: Lucy Pemoni/Wenn]
---
From Our Partners:

Grammys: 11 Most Memorable Gifs (Celebuzz)

20 Worst Outfits at the Grammys (Vh1)