Kristen Stewart Gets Uncomfortably Close to Being Pimped Out By Harvey Weinstein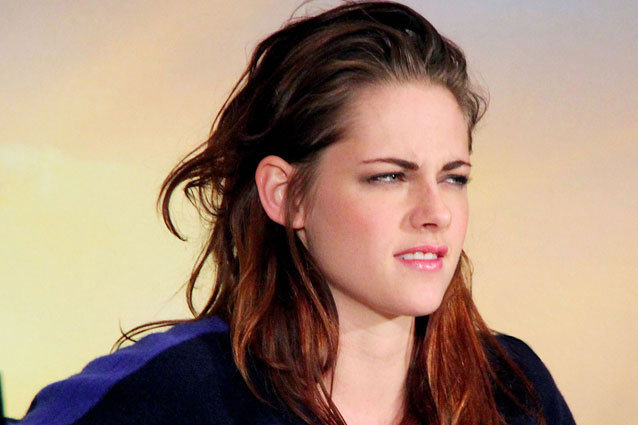 Ai-Wire/WENN
At the Toronto International Film Festival, Harvey Weinstein entertained audiences at a screening of his documentary 12.12.12, about his Hurricane Sandy benefit concert. Weinstein gossiped about the stars who were performing at and even called out Jimmy Page for refusing to reunite with the other members of Led Zepplin despite personal requests from Bill Clinton and Barack Obama. But by far the weirdest story he told was about Kristen Stewart.
Weinstein doesn't explain why Stewart was at the event, but says she caught the eye of a "Prince of an Arabian country" who requested a "sit down" with her. Stewart agreed, and had a 15-minute conversation in exchange for $500,000 in cash. While we're all for raising money for charity, and are sure Stewart is too, isn't there something really… off about this? For one, it doesn't really seem to jibe with her usual "I'm too awkward to live" protestations. For another, it's dangerously close to Lindsay Lohan territory. Granted this was to benefit victims of a hurricane and not to take a private jet to a film festival, but still. 
Also, Weinstein's words are cringeworthy: "She said 'How much?' My kind of girl." Uh, okay, that might be funnier if Weinstein didn't spending an inordinate amount of time with his arm around really skeeved out 20-something actresses. We all remember Jennifer Lawrence's jokes/cries for help as she picked up award after award for her performance in The Weinstein Company's Silver Linings Playbook. Which poses an interesting question: Why is Harvey Weinstein so keen to tell the public that Robsten-breaking, middle finger-flipping Kristen Stewart is a generous and chairtable soul? Just self-aggrandizing publicity for the documentary? Or does he see her as the next target of his Oscar-generating machine of a movie studio? If so, selling your celebrity to the highest bidder should not be a prerequisite for success, even highly strategic success like Oscar campaigning. 
So run, KStew, run! Run to college and maybe a money managing seminar so you are never obliged to do anything for Harvey Weinstein again!
More:
Harvey Goldstein: 'Jimmy Page's Lawyer Ended Led Zepplin Reunion Dream'
Why Can't They Just Get Together Already?
Why TIFF Is More Important Than Cannes
---
From Our Partners:


A Complete History Of Twerking (1993-2013) (Vh1)


15 Stars Share Secrets of their Sex Lives (Celebuzz)