Lady Gaga Is Banned from Indonesia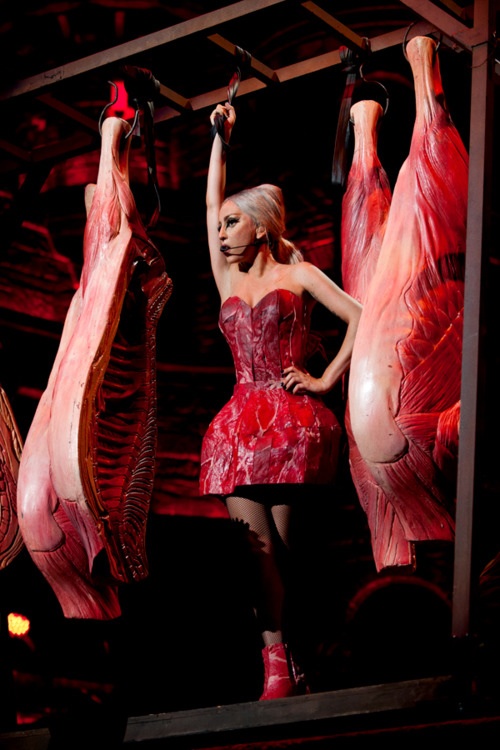 Lady Gaga, that lady of a million chart-topping singles and even more outfits, isn't going to be allowed to bring either her songs or her costume changes to 52,000 screaming fans in Indonesia next month. The mostly Muslim nation has barred her from entering the country.
After critiques from clerics that her outfits are too scanty and that her lyrics too Satanic (yeah, "Judas" isn't my favorite either, but "Satanic?"), the national police have denied her a permit to perform at the Gelora Bung Karno stadium in Jakarta. Well, it looks like she won't be able to share her damaging ethos of acceptance, tolerance, and ergonomically impossible high heels. What a danger she is to their youth.
Gaga is currently on the Asian leg of her "Born This Way Ball and also met with opposition from Christian critics in Korea. Well, you can certainly say that Lady Gaga's music makes the people come together… to protest. (Oh, wait. Isn't that a Madonna song? Same thing.) She's currently in Tokyo, which doesn't seem to offer any resistance and sure seems like a good time. She even tweeted this picture of herself on stage in a new version of her iconic meat dress. This one looks far more manageable on a nightly basis. Hopefully it's not made of real meat. Maybe that's why Indonesia shut her down, because of health code violations.
Follow Brian Moylan on Twitter @BrianJMoylan
More:
Lady Gaga Engaged? The Singer Shows Off Engagement Ring — PIC
Lady Gaga & Justin Bieber Outed as Aliens in 'Men in Black 3'