Lindsey Vonn and Tiger Woods Are Dating, Can't Decide on Colorado or Pebble Beach Vacation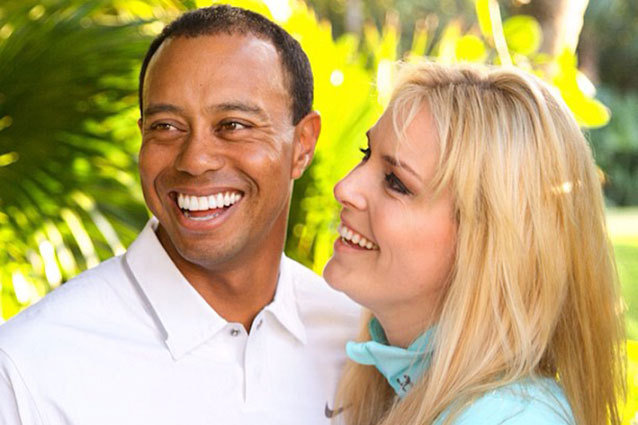 Despite ostensibly having had access to the media over the past four years, Olympic skier Lindsey Vonn has decided that it might not be too bad of an idea to strike up a romance with one Tiger Woods. Yes, that Tiger Woods. The one with the cheating and the hookers and the car crash. She's dating him now. Voluntarily. So, Mazel tov!
RELATED: Ed Sheeran Says He Would 'Never, Ever, Ever' Date Taylor Swift
Vonn took to her Facebook page on Monday, posting confirmation of her new relationship with the world-renowned golfer. "I guess it wasn't a well-kept secret but yes, I am dating Tiger Woods," she says, in a comment attached to the above picture of the duo. The Olympian continues, "Our relationship evolved from a friendship into something more over these past few months and it has made me very happy. I don't plan on addressing this further as I would like to keep that part of my life between us, my family and close friends. Thank you for understanding and your continued support! xo LV"
RELATED: Ryan Seacrest and Julianne Hough Have Broken Up
It seems that Vonn has adoped what we in the industry call the Foster: demanding privacy for your personal affairs while simultaneously discussing them in a highly spotlit public forum. It always works like a charm.
Follow Michael Arbeiter on Twitter @MichaelArbeter
[Photo Credit: Facebook]
---
You Might Also Like:


Topanga's Revealing Lingerie Shoot: Hello '90s!


Stars Who Have Lost Roles For Being Too Hot (Celebuzz)