Maker of Justin Timberlake's Tasteless Wedding Video Is Not the Worst Celebrity Friend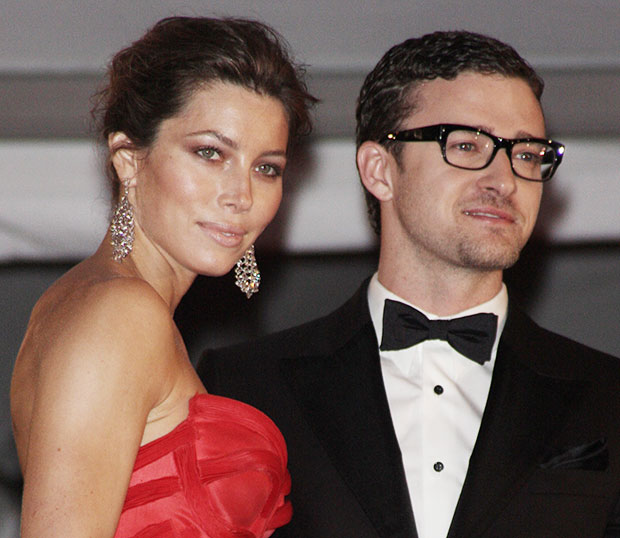 To celebrate Justin Timberlake and Jessica Biel's wedding, one of Timberlake's friends decided to make the couple a tribute video to air at the reception. So nice, right? Wrong. The video, created by Timberlake's friend, Los Angeles real estate agent, Justin Huchel, features homeless men on the streets of L.A. offering the newlyweds their well-wishes. "Justin, Jessica. I haven't seen you all in a long time, my gift is in the mail," says a toothless man. We can only imagine that the happy couple couldn't wait to thank good ol' Huch for such a classy, thoughtful gift.
Since a portion of the eight minute video was posted on Gawker Wednesday, the general Interweb-reading public has expressed the scorn they feel for it. But, seeing as no one knows who Huchel is, the public's anger has instead been directed towards Biel and Timberlake.
The couple, who knew nothing of the video's content before it was played at their wedding, are left taking the heat for their friend's poor taste. Their fans have proclaimed on Twitter that, thanks to Huchel's lovely gift, they now think less of the stars. One "former" Timberlake fan proclaimed, "It's official I am no longer a @jtimberlake fan!! Unfollowing you right now! Mocking the homeless is wrong!"
Here's the video, if you want to take a look-see for yourself.
Of course, Huchel isn't the first normal to soil the reputation of his celebrity friend. We've rounded up some of the most rabble-rousing celebrity entourage members. Jeez, with friends like these…
Roger Clinton Jr.
Former President Bill Clinton's half-brother was nicknamed "Headache" by the secret service for causing his big bro so much woe. President Clinton even went so far as to grant his baby brother a Presidential Pardon for a cocaine-related offense Roger pleaded guilty to in 1985. Just a month after the pardon, however, Roger was arrested for drunk driving in California. Womp. 
Kato Kaelin
Talk about an ungrateful house guest. Kato was staying at O. J. Simpson's abode on the night Simpson allegedly murdered his ex-wife and her friend. After testifying at Simpson's trial, Kato went on milk his 15 minutes of fame for all they were worth, earning himself a reputation as a freeloader. In 2004, he even planned to develop a reality show called House Guest in which he would stay at various celebrities' homes.
Jamal "Shyne" Barrow
Think for a second way back to 1999. P Diddy was known to the world as Puff Daddy and he was dating Jennifer Lopez, who wasn't even from the block yet. The two of them were out at a club one night celebrating the fact that Diddy's protégé Jamal "Shyne" Barrow had just scored a record deal when Barrow got in a fight and pulled out a gun. Barrow, who hit three unarmed victims, went to jail for nine years and then was deported to his native Belize. Even though Diddy didn't participate in the violence, he became embroiled in a lengthy legal battle for compensation. It's safe to assume Diddy was none too pleased, to say the least.
Sam Lutfi
Sam Lutfi cozied up to Britney Spears after she suffered her infamous head-shaving breakdown in 2007. Fast-forward five years and a few restraining orders, and you'll find Lutfi testifying in court as we speak while suing Spears' parents for defamation.
And then there is HBO's Entourage, in which everyone is hanger-on who should be flicked off like a sticky booger. Don't ever forget about them.
Follow Abbey Stone on Twitter @abbeystone
[Photo Credit: WENN]
More:
Justin Timberlake and Jessica Biel's Wedding Details (and Dress!) Revealed
Justin Timberlake and Jessica Biel Say 'I Do' in Romantic Italian Ceremony
Inside Justin Timberlake and Jessica Biel's Star-Studded Engagement Party
From Our Partners: