Marc Summers Reveals First Post-Crash Photo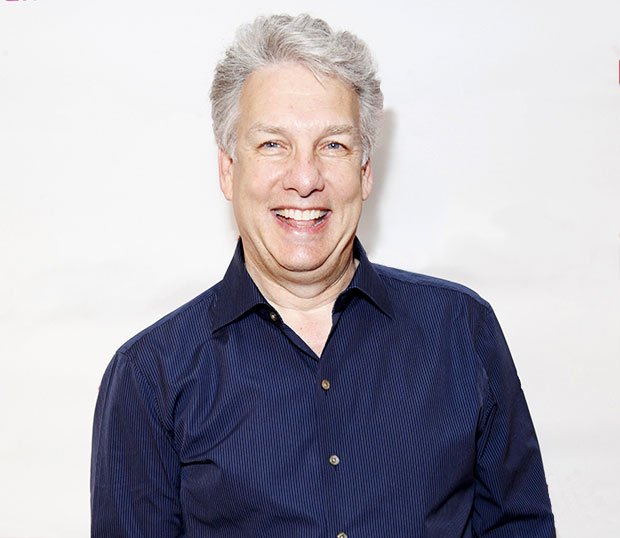 TV host and Restaurant: Impossible producer Marc Summers, 60, is on the mend and in good spirits following August's harrowing car crash. After suffering multiple broken bones in his face and undergoing emergency reconstructive surgery, Summers has now revealed his first post-crash photo to People. In the photo, Summers is swollen but smiling, and it's hard to tell that he was gravely injured only two short months ago.
While Summers' recovery is remarkable, he tells People that he still has a way to go. "I have to have more surgery," he tells People. "My left eye isn't where it's supposed to be and the ripped skin from where I hit the [taxi's] credit card machine hasn't healed properly."
The plan for fixing what the beloved former Nickelodeon game show host (Double Dare, What Would You Do?) calls a "divot" under his left eye caused by dead tissue, is to first fix the tear in the skin and then remove the titanium in his face, in the hopes that doing so will correct his eye's placement. And yep, we said titanium. You'd never know the extent of his surgery and medical procedures by looking at him now. Modern medicine is like magic! Or robots!
Summers has been incredibly candid about his procedures all the way through, beginning with the early description of his injuries he gave People, "Everything on the left side [of my face] from my eye socket down was just wiped out." And now, in regards to fixing his eye position, Summers says, "If [removing the titanium] doesn't work, they're going to have to tighten the muscles … I'm not sure how that happens and I'm not sure I want to know."
But despite the setback with his eye, Summers continues to heal. "There was concern I would have trouble seeing, and I did see double for a while," he says. "But now my sight is in pretty good shape."
Most importantly, Summers vows to "remain optimistic" through it all. He tells People, "I'm about 88 percent of where I need to be but that's pretty damn good." Ummm, you think? Marc, darling, you almost died two months ago and now you are smiling and giving interviews, even though your face is full of metal. That's more than pretty damn good.
Follow Abbey Stone on Twitter @abbeystone
[Photo Credit: MediaPunch Inc/Rex USA]
More:
Marc Summers Suffers Serious Injury in Car Crash
Tom Hanks Drops the 'F' Bomb on Live TV, Remains As Endearing As Ever
Drake Officially a High School Graduate
From Our Partners:

Justin Timberlake and Jessica Biel Celebrate Wedding Weekend in Italy — PHOTOS
(Celebuzz)

'Hunger Games' Stars Jennifer Lawrence, Josh Hutcherson Pose With Fans at Atlanta Movie Theater — PHOTOS
(Celebuzz)