Miss Golden Globe: 9 Lucky Ladies (and 1 Man) Who've Nabbed the Title — GALLERY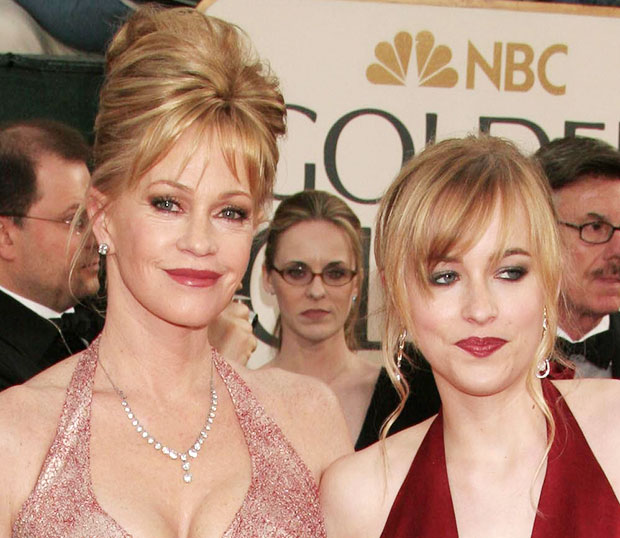 As the 70th Annual Golden Globes draw close, we're enveloped by conversations about wins and losses — who will take the honor of Best Drama Motion Picture? Best Comedy Series? Best Foreign Language Film? (…Okay, nobody is actually talking about that one.) But alongside this year's big winning projects and performers is a separate honor to which we now turn our sights: Miss Golden Globe. Each year for the past half a century, the title has been bestowed unto given to the child of an established Hollywood icon, often an rising star in her (or, in rare cases, his) own right, at the dawn of Golden Globes season.
Back in November, it was announced that Francesca Eastwood, 19-year-old daughter of Clint Eastwood and Frances Fischer, would be donning the Miss Golden Globe designation this year. Eastwood follows in the footsteps of many memorable young women — daughters of industry icons ranging from Jack Nicholson to Whoopi Goldberg to Kevin Costner. Check out our gallery of some of the most notable Miss Golden Globe honorees, and gear up for the next foray into the awards tradition, hosted this year by Tina Fey and Amy Poehler.
Miss Golden Globes: 9 Women (and 1 Man) to Take the Title
[Photo Credit: INFGoff]
More:
Fantasy Golden Globes: If 'Mean Girls' Determined the Seating Chart – INFOGRAPHIC
Oops! The Top 10 Awards Shows Wardrobe Malfunctions
Golden Globes 2013: 22 People, Movies, and TV Shows That Should Win, But Never Will

Guess the Celebrity Bikini Body! (Celebuzz)

30 Hottest Lingerie Scenes from the Past 30 Years (Celebuzz)