Nicki Minaj And Drake Get A Little NSFW At The Hot 97 Summer Jam Concert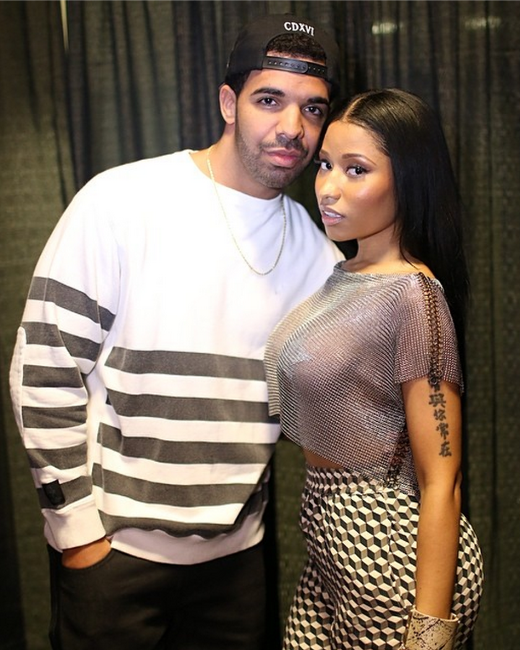 Instagram/nickiminaj
If you missed Hot 97's Summer Jam concert, you clearly missed quite an exciting time. Nicki Minaj performed with her YMCMB crew, which included Drake. And by "performed" we mean this:
Wondering what Rihanna thought about all of this? She and Drake are still rumored to be dating, which gives new context to this photo:
Now, in all fairness, Nicki shared that one with Rihanna first, but the whole thing is very interesting. Though nothing is more fascinating than the pasties under Nicki's shirt. Amazing:
Your thoughts?
Follow @Hollywood_com Follow @shannonmhouston