Pauly D Had a Baby with Some Woman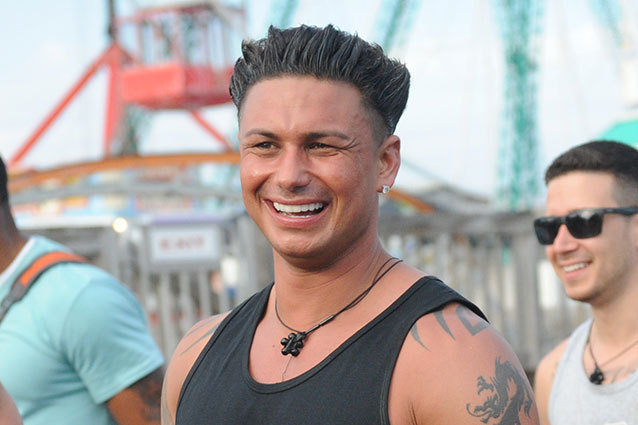 MTV
DJ Pauly D just landed a new gig: becoming a father.
According to E!, Former Jersey Shore cast member welcomed a baby girl today. The DJ is reportedly "very excited" and "has always wanted kids." Pauly D did not have a previous relationship with the mother of the child, but he is looking forward to building a relationship with her.
Pauly D is the second Jersey Shore alum to bring a baby into the world after Snooki gave birth to baby Lorenzo in 2012. Regarding Snooki's baby, Pauly D told People in an interview last year, "I want to be Uncle Pauly and I want to be a part of that baby's life, because Snooki is one of my best friends now, and I'd love to be with her when she's delivering the baby, and I'd love to babysit." It looks like Pauly D just got an upgrade in responsibility.
We imagine the first things Pauly D picked up on the way to the hospital were an Ed Hardy onesie and baby's first tanning bed, obviously just the sort of things every baby needs.