Unhappy Hour: Kanye West's Twitter Nonsense, Reese Witherspoon's Video & More Pop Culture Disappointments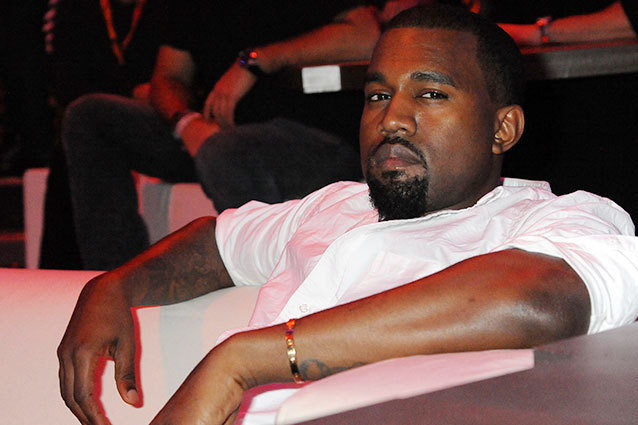 Each week, Hollywood gives us something to whine about, and the week of April 29 was no different. We could make a drinking game out of this week, but that would be too dangerous. Instead, we'll stick to the usual formula: varying levels of alcoholic respite depending on how bothersome the week's issues are. Is your biggest complaint this week a flimsy one? How about a light cocktail to take the edge off? Got a real bone to pick with a celeb or entertainment entity this week? Go ahead, grab a drink that'll put hair on your chest. Here are the week's entertainment stories that are forcing us to seek a bubbly or boozy refuge. And maybe an idea or two about how you should wash them down.
Sip a Little White Wine Sangria
Because Kanye West is at again. He took to Twitter with a two simple words and now we're all forced to lose our minds speculating. 
Lars von Trier's new movie poster is just two parentheses. But really, it's forcing us to be the perverts to fill in the female anatomy blank.
Someone needs to buy Al Pacino a calendar. He just dropped out of a movie two months before its release.
It turns out, celebrities and horse owners have a lot in common. Apparently, they employ the same thought process when naming their babies and their horses.
Upgrade Your Buzz With a Margarita
Harrison Ford doesn't seem to be too jazzed about his new movie. This video doesn't bode well for Ender's Game, does it?
Jaden Smith is supporting Justin Bieber's harem pants movement. At the cost of looking like he has baby legs. 
Everyone at The Office says Steve Carell isn't coming back. But we refuse to believe Michael Scott would miss this finale.
What the hell, Showtime? This Dexter poster is going to give us nightmares.
Go Ahead, Drink Some Straight Tequila
Lindsay Lohan has been arrested so many times, we can't keep track. No really, we tried and it's near impossible.
Amanda Bynes finally gave a reason for her madness. She wants to look like a famous stripper. Great, back to square one.
This whole Reese Witherspoon thing keeps getting worse. Now there's a second video of Jim Tosh scolding Witherspoon. Will it never end?
Follow Kelsea on Twitter @KelseaStahler
---
From Our Partners:


What Happened to 33 Child Stars (Celebuzz)


40 Most Revealing See-Through Red Carpet Looks (Vh1)