Pot Discovered on Justin Bieber's Tour Bus, But It's Not the First Time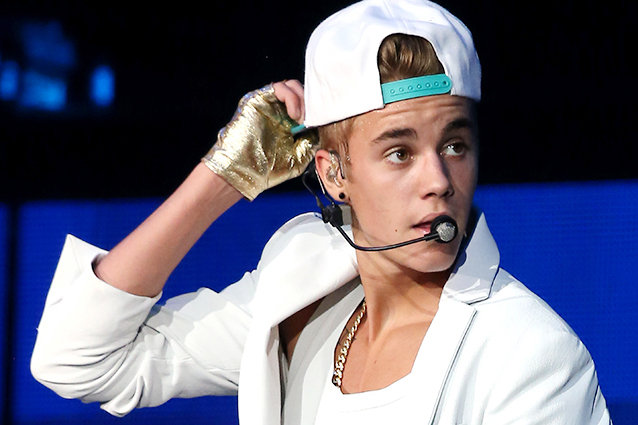 Looks like that nefarious troublemaker (oops, we mean international pop superstar) Justin Bieber is facing yet another scandal. On Sunday, U.S. border authorities found marijuana on board one of the singer's tour buses as it attempted to enter the country from Canada. According to USA Today, Bieber was not on the bus, and the driver was issued a civil penalty before he and the passengers were permitted to continue.
But this is not the first time that drugs have been found on the pop sensation's tour bus. Back in April, Swedish police discovered a small amount of pot and a stun gun on board when he was in Stockholm for a performance.
Bieber is also not the first celebrity to get caught up in this kind of drug smuggling scandal. In March, a small amount of marijuana was found on one of Rihanna's tour buses when they were searched at the Canadian border. The pot belonged to an unidentified passenger who receieved a civil penalty.
In October 2012, sheriffs discovered heroin, marijuana, and a loaded gun on Nelly's tour bus at a border patrol checkpoint in Sierra Blanca, Texas, and in January of the same year, officers at the same checkpoint found marijuana cigarettes on Snoop Dogg's bus. Snoop was arrested, but Nelly let one of his staffers take the fall. Willie Nelson, Fiona Apple, and Armie Hammer have also been arrested for drug possession while driving through Sierra Blanca, Texas.
Come on, celebs, how many times do you need to hear this to get it through your heads? When you cross borders, police will search your vehicle, so don't drive around with illegal narcotics in your possession. And don't think that stashing it in your pocket or finding a great hiding place will help. They have dogs, too. Don't be dumb. And at the very least, don't ever drive through Sierra Blanca, Texas. 
Follow Caroline On Twitter @Carolinesb | Follow Hollywood.Com On Twitter @Hollywood_com
More:
Justin Bieber Announces New Single Heartbreaker: Who Has He Left Heartbroken?
The Only Logical Reason for Justin Bieber to Pee in A Restaurant's Mop Bucket
Justin Bieber and Bill Clinton Are Cool Now 
---
From Our Partners:


40 Most Revealing See-Through Red Carpet Looks (Vh1)


15 Stars Share Secrets of their Sex Lives (Celebuzz)