Ray Bradbury, 'Fahrenheit 451' Sci-Fi Author, Dies at 91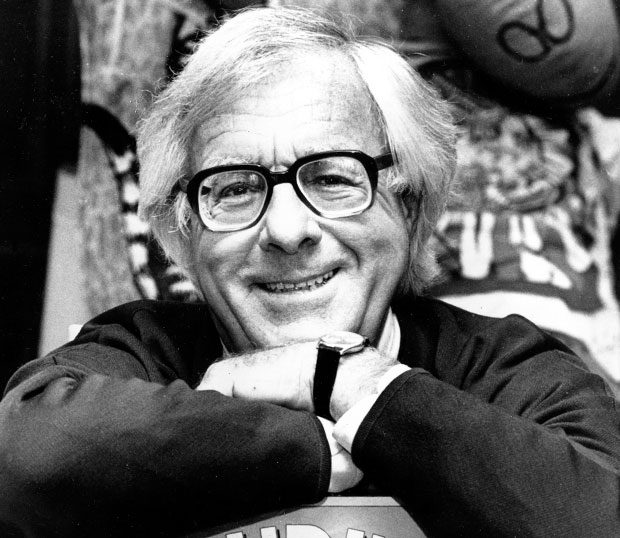 A staple of science fiction literature, influential author Ray Bradbury died Tuesday morning, according io9. He was 91 years old.
Best known for works like Fahrenheit 451, The Martian Chronicles, Something Wicked This Way Comes, and The Illustrated Man, Bradbury gained notoriety around the world as one the 20th century's most important voices in science fiction. His novels and short stories were honored with countless awards and adapted into every medium imaginable. His impact on the literary community was solidified when The Pulitzer Board granted him a special citation in 2007 for "his distinguished, prolific and deeply influential career as an unmatched author of science fiction and fantasy."
Over the course of his life, Bradbury's works were translated for both the big and small screens, as well as the stage. His short stories were adapted into radio plays, theatrical shows, and episodes of Twilight Zone to Alfred Hitchchock Presents. In 1966, famed director François Truffaut adapted Fahrenheit 451, followed soon by movie versions of The Illustrated Man (1966) and Something Wicked This Way comes (1983). Bradbury was even recruited to write directly for the screen. He was enlisted by John Huston to pen an adaptation of Moby Dick and to adapt his own story, The Halloween Tree, into a 1994 animated TV movie (for which he won an Emmy award).
Tweeting in response to the news, Bradbury's grandson Danny Karapetian wrote, "The world has lost one of the best writers it's ever known, and one of the dearest men to my heart. RIP Ray Bradbury (Ol' Gramps)."
With sci-fi as prevalent in pop culture as it has ever been, Bradbury's contributions have no expiration date. His melding of otherworldly ideas and human nature was truly iconic.
[Photo Credit: AP Photo/Lennox McLendon]
More:
The Future of Speculative Sci-Fi in Movies
Google Glasses Make Life a Sci-Fi Movie