Report: Sherman Hemsley Dies at 74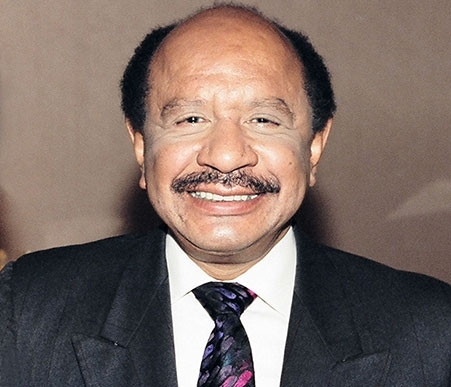 Sherman Hemsley, television icon famous for starring on The Jeffersons, has died at age 74, as reported by The Huffington Post. Hemsley passed away in his home in El Paso, Texas.
Born February 1, 1938 in Philadelphia, Pennsylvania, Hemsley career took off in 1970, when he costarred in the Broadway musical Purlie. It was there the actor was noticed by legendary TV writer Norman Lear, who courted Hemsley for the role of George Jefferson on All in the Family. Hemsley's supporting character proved so popular that CBS launched a spin-off, aptly named The Jeffersons, only two years after Hemsley's first appearance. Hemsley's comedic talent carried The Jeffersons from 1975 to 1985, eleven seasons and 253 episodes.
The Jeffersons solidified Hemsley as a staple of primetime television. After the show's finale, the actor went on to star in NBC's Amen for a five season fun, Jim Henson's ABC sitcom Dinosaurs, and a handful of episodes of Fresh Prince of Bel-Air, Family Matters, Sister, Sister and more.
Most recently, Hemsley appeared on Tyler Perry's sitcom House of Payne, once again embodying his alter ego George Jefferson and sporting his signature smile for the small screen one last time.