Tonnesen and Cobra Starship Team Up for the Excellent 'Star Burst'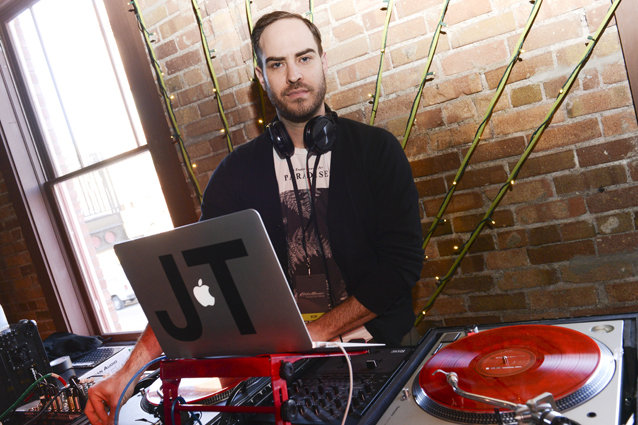 Getty Images
Uber-catchy emo-electro quintet Cobra Starship certainly isn't averse to the odd collaboration. The New York-based band has previously teamed up with acts as diverse as Gossip Girl star Leighton Meester on breakthrough hit "Good Girls Go Bad," X-Factor UK winner Alexandra Burke on her debut Overcome, and Pittsburgh rapper Mac Miller on his 2011 album Night Shades. Last year, saw frontman Gabe Saporta provide the vocal hook for Eve's long-awaited comeback "Make It Out This Town."
Now the party animals have joined forces with one of their hometown's hottest rising DJ/producers, Jeffrey Tonnesen, for a typically anthemic slice of EDM-infused pop: "Star Burst," which has already become something of a staple across the Big Apple's club scene.
A long-time friend of the band, Tonnesen retooled their last single "#1 Nite," and has also remixed tracks by the likes of Californian indie rockers Saint Motel ("My Type"), R&B twin sister duo Nina Sky ("Day Dreaming"), and The Cataracs' protegee ("Naked"). Additionally, he has scored runways for Prada, ACNE, and Miu Miu, and taken up residencies at NYC venues Lavo, Marquee and PH-D. The shimmering kaleidoscopic synths, pulsing beats, and triumphant hands-in-the-air chorus of his latest offering suggests that it's only a matter of time before he becomes the latest talented spinner to make the transition to the charts.
Alongside the original and reworkings from Immigre X Alpaca, Loczi, and Mayeda, the five-track Star Burst E.P. also features a Cobra Starship remix which strips back to the verses to just Saporta's vocal and piano before adding some skittering hip-pop beats. You can listen to the latter here.
Follow @Hollywood_com