Rihanna Reportedly Considering Entering a Woman's Love and Sex Addiction Rehab Facility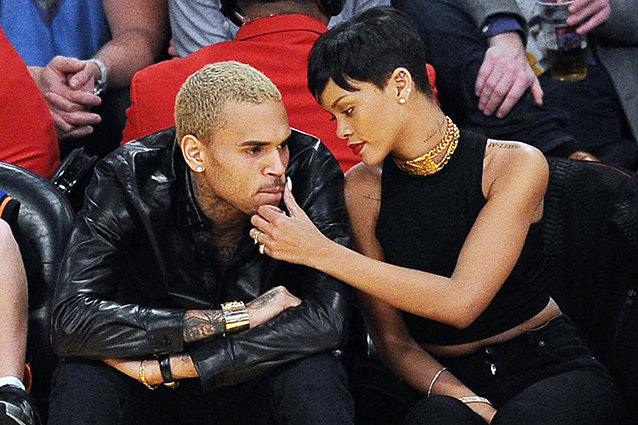 Forget the Ben & Jerry's and girly movies. After her recent breakup with Chris Brown, Rihanna is taking a very different approach to getting over the hip-hop star. According to Jezebel, the "Stay" singer will be checking herself into a 12-step sex and love addictions program. 
Taking a break from her Diamonds World Tour, Riri will soon head to Recovery Ranch in Tennessee, where she will take part in a program run by the Center for Relationship and Sexual Recovery (CRSR). An inside source reports, "Rihanna is still desperately in love with Chris. It's like she's obsessed with him and, although he's told her it's over, she just can't get over him. After talking it through with a psychotherapist, Rihanna is now considering doing a 12-step program to get rid of her demons."
According to the Recovery Ranch website, the CRSR treatment "helps women sex and love addicts struggling with the following addictive behavior patterns, among others:
-Endlessly searching for "the one"
-Attracting troubled, addicted, abusive or otherwise eamotionally unavailable partners
-Mistaking sex and romance for intimate love
-Using sex and/or love to mask loneliness or unhappiness
-Changing one's appearance through excessive dieting/exercise or surgery
-Using seduction, sex or other schemes to attract or hold onto a partner
-Multiple extramarital affairs
-Compulsive masturbation with or without pornography
-Making sexual advances toward individuals in subordinate power positions
-Dressing seductively to attract attention, take risks or feel empowered
-Having sex in high-risk locations or situations
-Inappropriate sexual and relationship boundaries (e.g., engaging in a relationship with a married man or boss)
-Trading sex for drugs, help, affection, money, status or power
-Having anonymous sex or repeatedly "falling in love" with strangers
We wonder which behaviors Rihanna has been exhibiting. Her rocky relationship with Chris Brown was certainly anything but healthy, so therapy will probably do her some good. We wish you all the best, Rihanna!
Follow Caroline on Twitter @carolinesb | Follow Hollywood.com on Twitter @Hollywood_com
More:
Chris Brown Talks Rihanna Relationship: I 'Just Got to Move Forward'
Chris Brown and Rihanna Are Hooking Up: Why This Cannot Happen
Chris Brown Labeled 'Women Beater' on New CD 
---
From Our Partners


Stars Pose Naked for 'Allure' (Celebuzz)


20 Grisliest TV Deaths of 2012-2013 (Vulture)