Sad SAG Cleavage: 10 Women Who Took the Award Show's Name Literally — PICS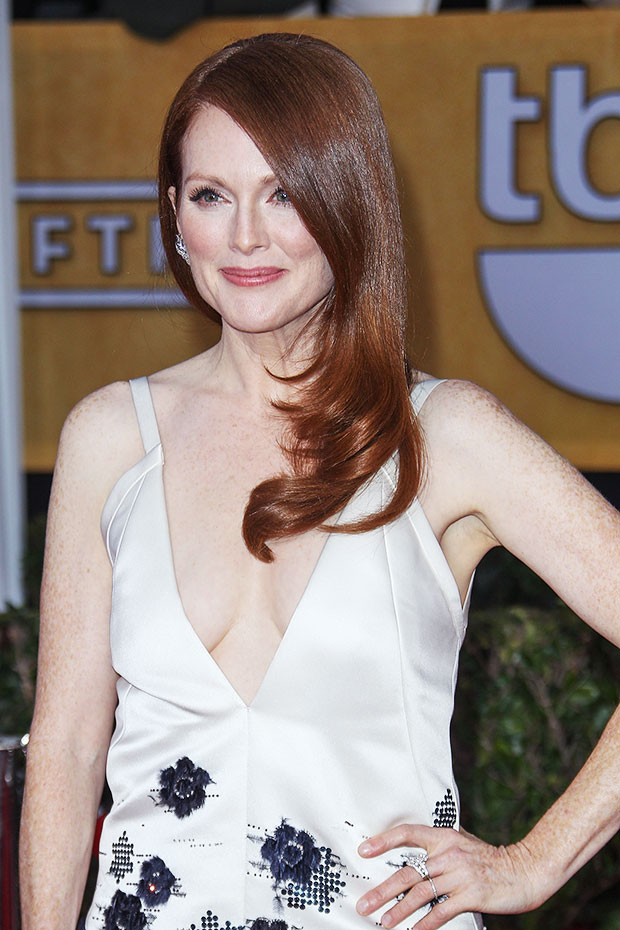 On every red carpet, stars try their hardest to score styles that will land them on the following day's Best Dressed lists. But sometimes, big risks mean big fails, and some rather unfortunate trends emerge. This is exactly what happened at Sunday's Screen Actors Guild Awards, when 10 leading ladies took the show's acronym to heart — or, if we're being frank, chest. From Modern Family's Sofia Vergara to Game Change star Julianne Moore, these women let their assets hang loose on the red carpet. 
From least to worst, here are Sunday's top sad, saggy cleavage offenders. (Get it? Saggy, like SAG. You get the joke, right? It's funny!) 
10 Stars with Sad Cleavage at the 2013 SAG Awards
Follow Lindsey on Twitter @LDiMat.
[Photo Credit: Paul A. Hebert/Getty Images]
More:
SAG Awards 2013: The 10 Best Quotes of the Night
SAG Awards 2013: 'Argo' Wins Outstanding Performance By A Cast In A Motion Picture
SAG Awards 2013: The Complete Winners' List

20 Hottest Celebrity Bikini Bodies