'Spring Breakers' Actor and Rapper Gucci Mane Arrested for Assault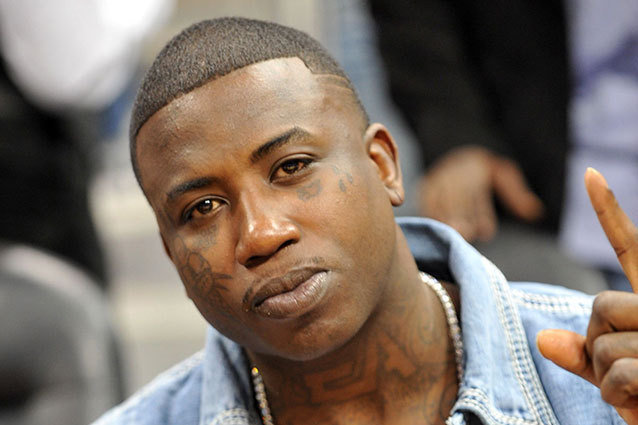 On-screen and off, rapper Gucci Mane just can't get cut a break.
In Spring Breakers, he plays the gangster nemesis of James Franco's Alien, who's horning in on his territory and causing his children to starve. Or starve as much as children living in a multimillion-dollar waterfront mansion can starve. In real life, he's now turned himself in after the Fulton County Police Department in Georgia issued an arrest warrant for him over the weekend for allegedly assaulting a fan of his at an Atlanta club. He surrendered to custody March 26. A rep for Mane couldn't be reached for comment.
RELATED: What Spring Break Really Looks Like Where 'Spring Breakers' Was Shot
According to Atlanta's Channel 2 News, on Saturday, March 23, Mane was partying at a local watering hole when 32-year-old fan James Leonard Lettley, a soldier recently returned from Afghanistan, asked him for his autograph. Mane allegedly responded by smashing a champagne bottle into Lettley's head, causing a major gash that required Lettley to receive hospital treatment and ten stitches. 
We have a feeling the ice-cream cone tattoo on Mane's face will be a big hit in prison.
Follow Christian Blauvelt on Twitter @Ctblauvelt
[Photo Credit: Moses Robinson/Getty Images] 
---
You Might Also Like:


15 Oscar-Winning Nude Scenes


10 Insane 'Star Wars' Moments You Didn't Notice