Suri Cruise Plays Dress-Up in Multiple Princess Costumes — PICS
Katie Holmes and Tom Cruise have had a rough past few weeks dealing with the divorce, and all of the media attention that has followed. But while they have been dealing with all that comes when a hot celebrity couple falls apart, they have also been doing their best to protect their 6-year-old daughter Suri from it all. Holmes has been playing the motherly role whenever she has Suri, taking her to and from dance class and letting her ride in grocery carts. Cruise has also been catering to his daughter and trying to make her feel like the little princess that she is, so much so that he took her to Disney World's The Magic Kingdom in Orlando, Fla. on Monday.
Suri even got to dress up like one of her favorite Disney princesses, Ariel from The Little Mermaid, for her day of adventure with her dad. But, this isn't the first time that Princess Suri has played dress-up in royal attire. She has actually done it many times before. Take a look at the many shades of Princess Suri.
Little Mermaid Suri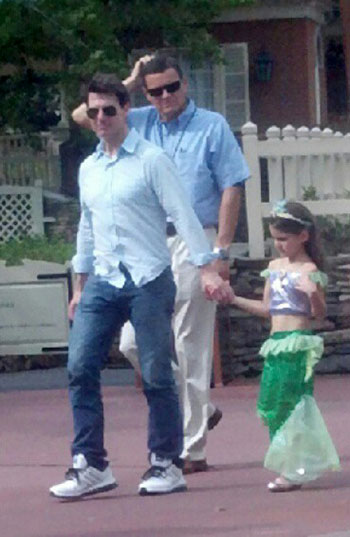 Cinderella Suri
Suri has been to visit Disney royalty before. When she was three, Cruise and Holmes both took their tiny daughter (dressed as Cinderella) to Disney World where she got to hang out with the likes of Mickey and Minnie Mouse. How cool for a little kid!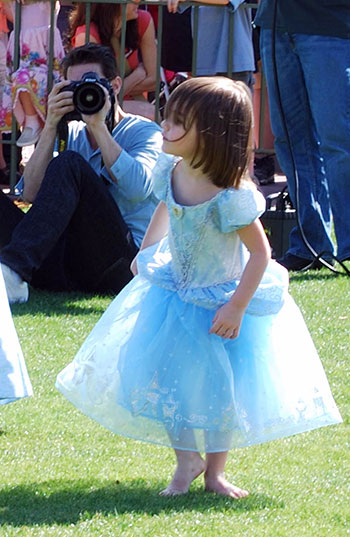 Blue Princess Suri
Back in 2009, Suri wore this beautiful blue princess gown during a simple shopping trip with her mom in Boston, Mass.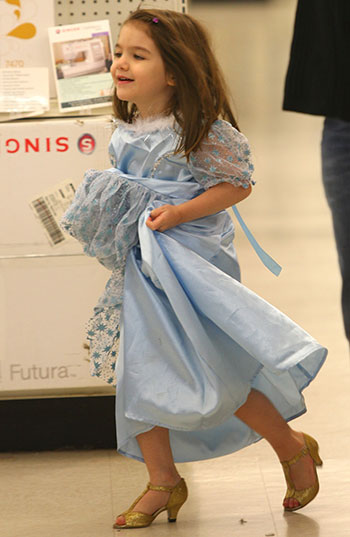 Pretty in Pink Princess
Molly Ringwald wanted to feel like a princess in Pretty in Pink when she went to prom. Like Ringwald, Suri wants to feel like a princess, and Katie and Tom try to make sure that she does every day.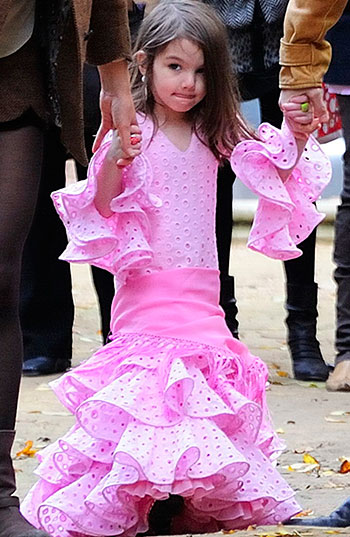 Halloween Princess
Trick or Treat, give something sweet to Suri to eat. Suri steps out as a pretty princess again on Halloween in 2010.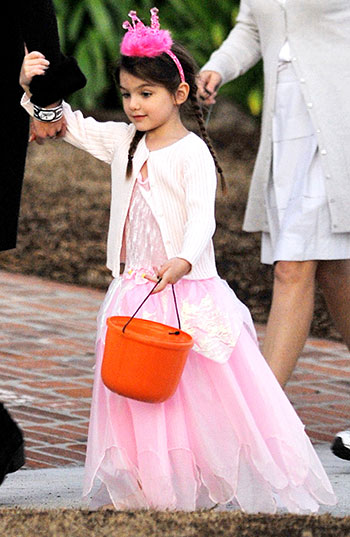 [Photo Credit: Alex Feoli/Twitter, Splash News, Ahmad Elatab-SaleemElatab/Splash News]
More:
Tom Cruise Finally Visits Suri in NYC — PIC
Inside Suri Cruise's New Normal Life — PICS
Katie Holmes Gets Primary Custody — Suri Won't Be Living with Tom Cruise