EXCLUSIVE: Tara Summers on 'Rake'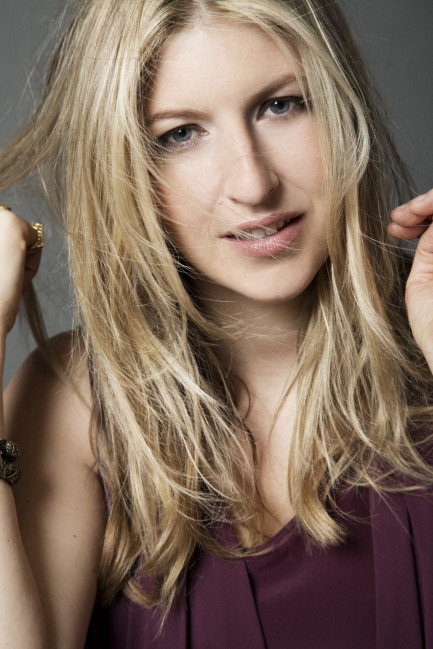 Diana Ragland

The brilliant British actress Tara Summers (Boston Legal, Damages, Ringer, Factory Girl) sits down with us for a sneak peek into her new Fox show, Rake, which premieres tonight (Thursday, January 23) at 9 PM ET after American Idol. We chat about working with the esteemed Greg Kinnear and walking around the city of L.A. with a tuna in hand. Get ready to laugh – or at least giggle – out loud!
Can you tell us a little about what viewers can expect from Rake? 
Rake is funny, dark, sexy and intelligent.  It explores the life of Keegan Deane, an amazing criminal defense lawyer whose life is a complete disaster. The cast of characters make up Keegan's family who all love him, but despise his childish ways.
What sets the show aside from others on TV right now?
This is more of a character driven piece that happens to have legal cases each week. Keegan's moral compass is slightly different to others who might defend cases because of injustice. Keegan is just out for money. He'll represent anyone who will pay him.  The majority of his clients are guilty. The harder the case, the more Keegan shines in court and brilliantly defends them. It's darker than a comedy, and funnier than your average drama. And Greg Kinnear dazzles as Keegan Deane. I feel very privileged to be part of this show. 
How was it working with Greg Kinnear?
Greg really likes to make fun of me. I've spent most of the season finding ways to play tricks on him. He's so giving as an actor, and approachable.  His energy is amazing as he is in virtually every scene of the show and yet is never tired or cranky. He's a true gentleman and very very funny. 
Anything you have learned from working alongside him? 
He could have been a politician. 
Do you have a favorite film of his?
I loved him so much in As Good As It Gets but seeing him conjoined with Matt Damon was pretty special too. 
How is the cast on set?
We have a really fun cast; we mostly just laugh … a lot. There's a lot of laughing. 
Any funny stories you can share?
The first episode I spent most of the time dragging a huge dead tuna fish around Los Angeles. I haven't been able to eat tuna since. 

You've portrayed a lawyer in a couple of notable TV series (Boston Legal, Damages); how do you feel about being on a "law" show and not playing an attorney this time? Do you miss filming courtroom scenes? 
My character is in many of the courtroom scenes with Keegan as his assistant, but the pressure is off to have to actually get up and impress a courtroom.  Most of the time, Leanne is doodling on her notepad.  As I mentioned, Rake is more of a character driven story than the other law shows.  Keegan is a highly skilled criminal defense lawyer, but a complete disaster in his personal life. He excels in court, but spends most of his time doing damage control and running from whomever he has irked that week.
Do you in any way relate to her, and if so, how?
 I relate to Leanne in many ways, but she is a little more no-nonsense than I am. She's also got more balls! She's not afraid to speak her mind no matter the consequences. 
How does Leanne develop throughout the show? 
By the end of the season Leanne has significantly changed.  She will really surprise us.
Had you seen the Australian version of this show?  If not, have you now? What are your thoughts about the original?
I hadn't and I didn't want to watch too much so as to create my own Leanne and world. I sat down to watch one and ended up watching six episodes back-to-back. It's wonderful and really really funny.
You have quite the resume. Can you tell us a little about one of your favorites?
Boston Legal was so special for me, it was my first real job and I loved that cast so much. They threw me in at the deep end and I learned so much from working with [James] Spader and [John] Larroquette and Candice [Bergen]. They were like family to me. I was very sad when it ended.