Home
Celebrities
'Teen Mom 2' Star Jenelle Evans Arrested for Drugs and Assault
'Teen Mom 2' Star Jenelle Evans Arrested for Drugs and Assault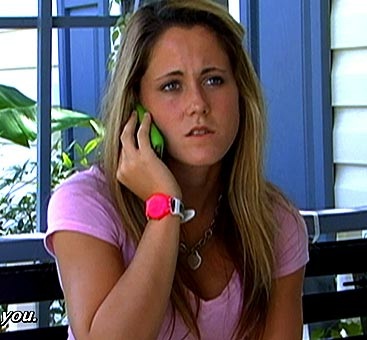 Joining the ranks of some of her fellow stars from the Teen Mom universe, Teen Mom 2 star Jenelle Evans has been arrested yet again following a domestic dispute with fiancé Gary Head. The event took place between late Saturday night and early Sunday morning. Evans herself made the 911 call at this time.
"She was arrested early Sunday morning," Evans' lawyer, Dustin Sullivan, tells Hollywood.com exclusively. "She spent the night in jail Sunday night. She went in front of a judge Monday to get bond set. It was set at $500. Gary's bond was set at $1,500. Jenelle was charged with simple assault, possession of marijuana, possession of drug paraphernalia, and possession of Klonopin. Gary was charged with all that, except it was assault on a female."
This marks Evan's fifth arrest; previous incidents have involved drug possession, assault, breaking and entering, and violation of probation, among other charges. Evan's most recent arrest took place on March 5; however, Evans is not presently on probation, so this new arrest does not present a violation of probation.
Sullivan also tells Hollywood.com, "She called 911, police came. They made an arrest against Gary and arrested Jenelle as well. No drugs were found on Jenelle. She told 911 they were fighting," adding, "A victim who called 911 was charged. I'm curious to know why."
(Reporting by Lindsey DiMattina)
[Photo Credit: MTV]
More:
'Teen Mom' Amber Portwood Begins Her Prison Sentence
'Teen Mom' Amber Portwood's Behind-Bars Interview: 'I Took 30 Suboxone' — VIDEO