The Election in Pop Culture: What Will the Next Four Years Bring?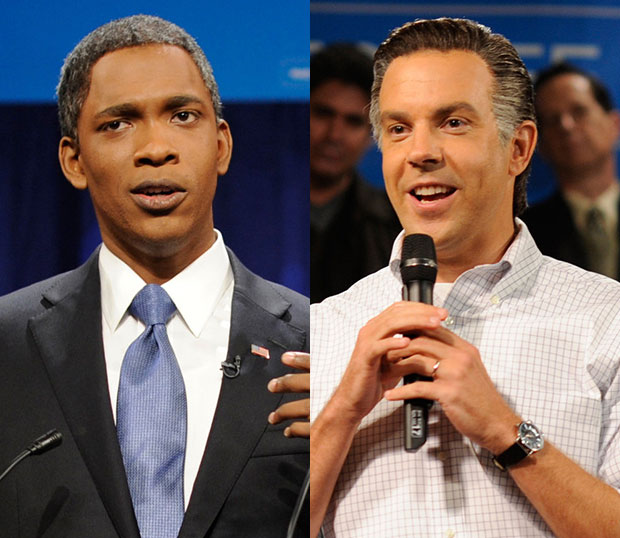 As is the case every four years, some big changes might be on the horizon. If Barack Obama is reelected as the President of the United States, we're bound to see amendments to and evolution of his standing policies, not to mention new additions to the regime altogether. And if Mitt Romney earns the title of Commander-in-Chief, the changes will be even clearer: different plans, policies, and political parties entirely. Once the victor is called this evening (barring some completely unprecedented delay in this fine-tuned process), we'll get a good idea of what we have in store for the next four years. We'll know what we're setting up to deal with in terms of the economy, foreign policy, social issues, and the like. But more important than any of that is what we'll be facing in terms of pop culture. The election of America's next leader will determine which of two very different pop culture futures we can expect. Don't scoff at this — it's important information to consider before casting your vote today. So read up!
If Obama Wins…
We'll see a lot more of Jay Pharaoh
The Saturday Night Live cast member was largely a background player before his recent promotion and adoption of the Barack Obama character (usurping Fred Armisen's position as the POTUS). The young comedian's career might be contingent on Obama's continued time in office…
His biopic might actually take form, starring Will Smith
Although nothing has been set in stone, there's got to be an Obama biopic in Hollywood's future. Both the president and Will Smith have expressed interest in the idea of this project; a second term could be the motivation to get the wheels in motion.
Fifty more Tonight Show appearances!
Obama loves himself some Leno time… even when there isn't much new to say.
We'll suffer through more of Donald Trump's nonsense
More demands for proof of citizenship, "bombshell announcements," and general motivation for Trump to give himself airtime… not a bright future.
If Romney Wins…
Jason Sudeikis might stick around Studio 8H
Statements have surfaced that the longtime Saturday Night Live player would be leaving the show this coming January, but if Romney wins the presidency, SNL might be wise to keep Sudeikis (who is tasked with parodying the former governor) on board.
Key & Peele will slowly fade away
The talented pair might have a great understanding of comedy, but their notability comes largely from their Obama-related material (specifically, their "Anger Translator" sketches). Without Barry-O in the spotlight, this team might well lose some of their relevance.
The Book of Mormon could shut down
Either that or the hit Broadway musical, a biting satire of the religion of Mormonism (to which Romney subscribes) will rake in even more ticket sales. Kind of a crapshoot.
Homeland will have to change its opening titles segment
The acclaimed, politically-charged Showtime series — which just happens to be Obama's favorite show — features stock footage of the president in its regular opening sequence. If Romney takes the White House, maybe a cut of one of his speeches will be spliced into the show.
[Photo Credit: NBC]
More:
Why We Can't Peg President Obama's Pop Culture Persona
MemElection 2012: What if Memes Chose The President?
Win or Lose, Obama Warms Hearts: Connects NJ Governor and The Boss

Channing Tatum to Be Named Sexiest Man Alive by 'People' (REPORT)
(Celebuzz)