Home
Celebrities
'The Hunger Games': The Real Katniss Everdeen Is Finally Revealed
'The Hunger Games': The Real Katniss Everdeen Is Finally Revealed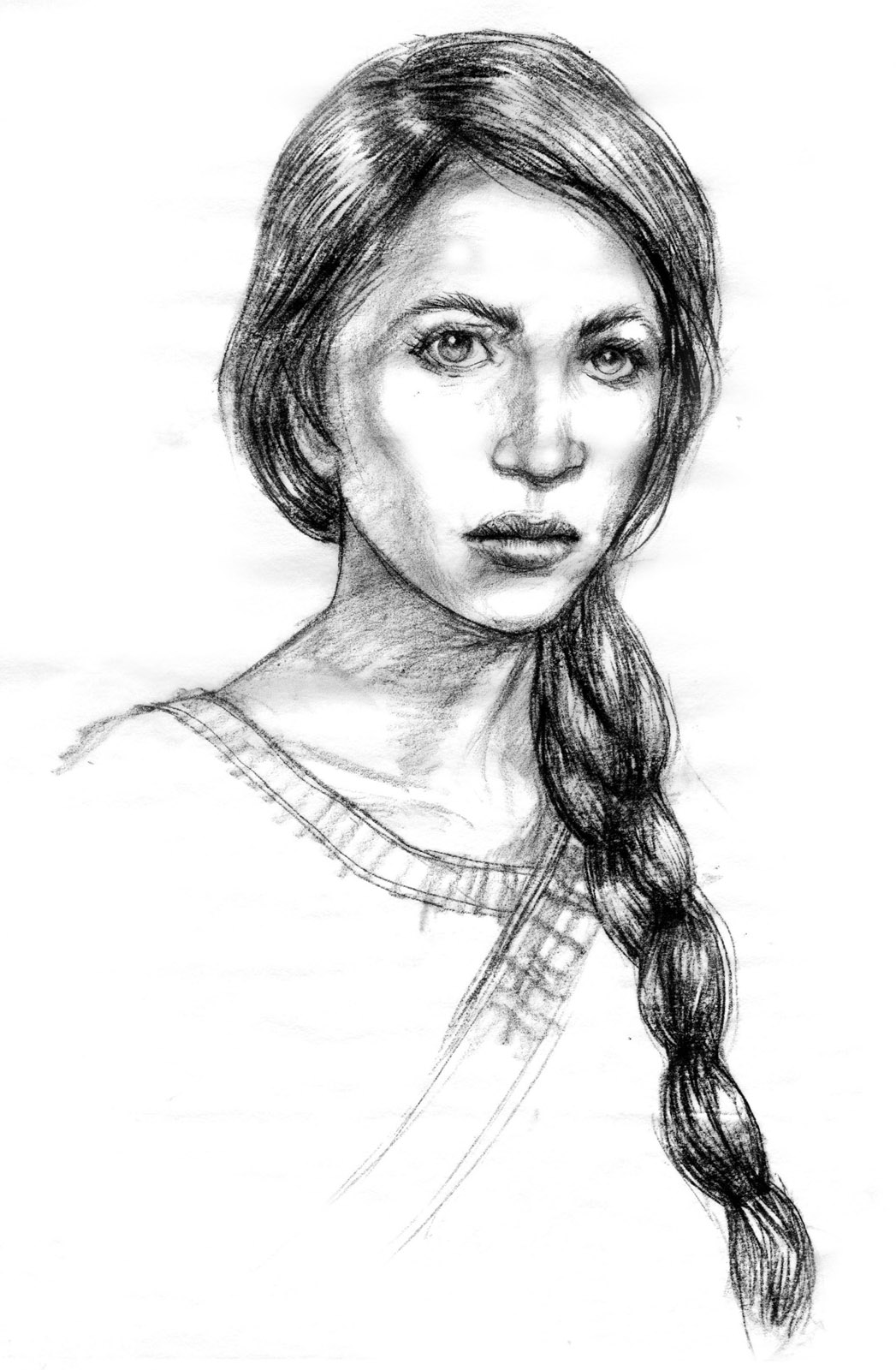 It's a mockinjay, it's a hovercraft, it's…Katniss Everdeen! Yes, OK, so we know that in The Hunger Games, our heroine Katniss was played by the lovely and talented Jennifer Lawrence a.k.a America's #1 Girl Crush. And she did a great job! But remember when she was first cast? People weren't totally happy given she was a blonde girl with pale skin (whereas, in the book, Katniss was described to have olive skin and dark hair). Plus a few jerks even had the audacity to call her "too big-boned" for the role of the incredibly poor yet resilient Ms. Everdeen. Though (thankfully), all those doubts were put to rest when Katniss shot us through the heart with her performance, leaving us waiting with breath that is baited for Catching Fire.
But for fans did expect Katniss to be different given the book description — but different how? We had our handy-dandy illustration artist take the descriptions of Katniss from Suzanne Collins' series and come up with a sketch for the girl on fire. And who does she look like? Well, we went through a highly-scientific process and decided on six ladies we feel totally look like the Katniss from the book. Whether or not they can embody Katniss the way Lawrence did is completely up for debate and based on personal opinion. But who doesn't love pretending they work on the casting couch, right?
Katniss Look-alike No. 1: Brittany Snow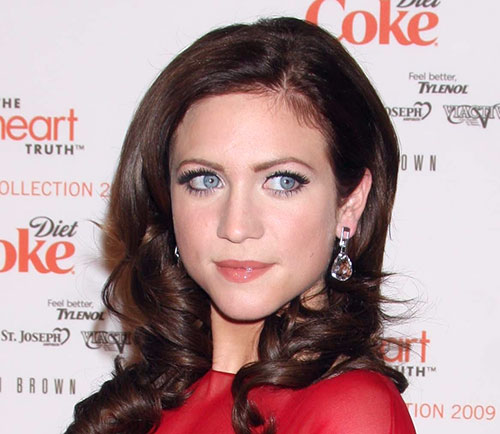 This choice might seem sort of crazy, but just look at her! To us, the resemblance between the sketch and Snow (especially with the brunette locks) is unparalleled. Sure, her skin isn't olive, but neither was Lawrence's and Hollywood movie magic fixed that up just fine. Put a little dirt on that face and we can envision her running through the woods behind District 12 pretty easily!
Katniss Look-alike No. 2: Lily Collins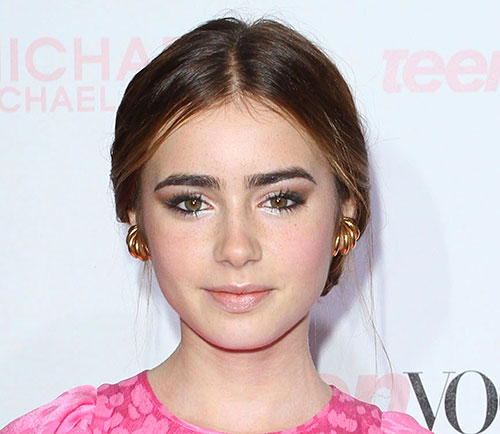 Lily Collins has that look about her that makes her seem that — without the Hollywood machine — she would be a totally normal girl. Which speaks well to the every-woman aura that Katniss presents. Her thick eyebrows feel appropriate for Katniss' features, and while she may not have an olive complexion, those freckles of hers are a fine substitute for the "living outside in the sun" look that you'd imagine many of the folks from Panem to possess.
Katniss Look-alike No. 3: Mischa Barton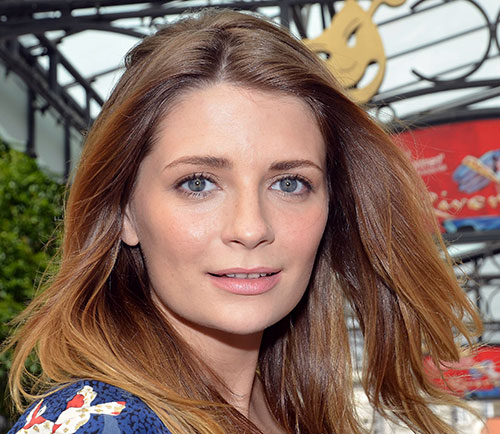 Does Mischa Barton come to mind when you think Katniss Everdeen? Maybe not, but you have to admit the sketch and Mischa share some similarities. Especially their noses and Mischa's grey eyes. Plus, you know, I've heard that The O.C. is a really tough place to grow up, you guys. I mean, the first line of the Phantom Planet song that is the official anthem for all of Orange County is "we've been on the run / driving in the sun / looking out for number one," which is a pretty important mantra when you're in the Hunger Games arena.
Katniss Everdeen Look-alike No. 4: Sarah Hyland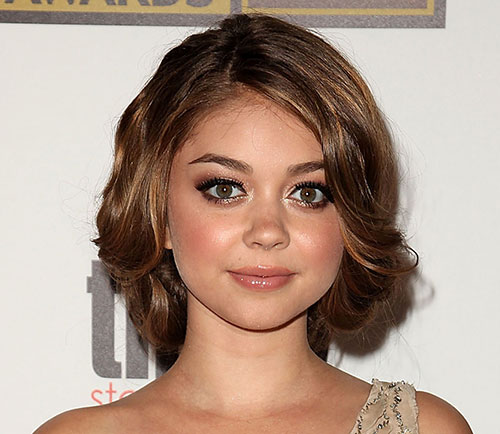 Modern Family's Sarah Hyland bares several similarities to the sketch. While her character on the show would probably not risk her life for her younger sister, we know that her manipulative ways would serve her quite well in the arena. Never count a Dunphy out too fast!
Katniss Everdeen Look-alike No. 5: Nina Dobrev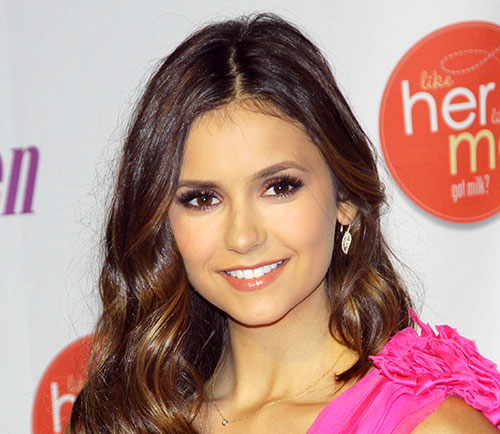 When you look at the description of Katniss, Nina has everything that Katniss does: olive complexion, dark hair, big eyes, and mondo determination. Although there's something about her Vampire Diaries character that leads us to believe that she might be more Team Gale rather than Team Peeta, which is sure to cause some strife for her both in the games and with the fans.
Katniss Lookalike No. 6: Farrah Abraham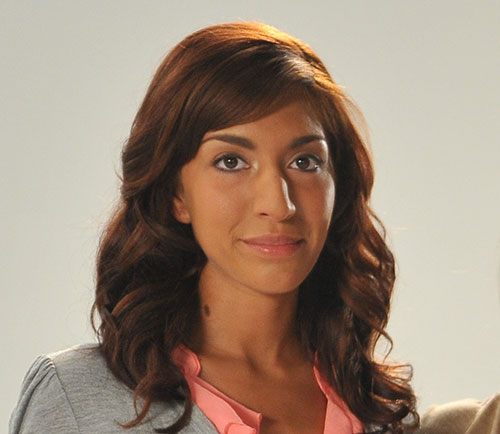 Bows and arrows? A star-crossed lovers story line? Sponsors? Costumes and flames? MEH, you don't need ANY of it when you have the terrifying vocal ability that Teen Mom's Farrah has. Whether it is her on-screen whining or off-screen auto-tune disasters, Farrah could take anyone out with a single note, so she'd have the games on lock. And, uh, you know, she's a mom so she'd be able to effectively take care of Rue for awhile there, right? … riiiiight.
What do you think of the sketch of Katniss? Could have any of these ladies been a better choice than Jennifer Lawrence? Not sure? Well lucky for you, the DVD comes out Saturday, so re-watch the film and make sure to sound off in the comments!
Illustration by Janet Hamlin
[Photo Credits: WENN.com, MTV]
Follow Alicia on Twitter @alicialutes
More:
50 Shades of Grey: First Photo of Christian Grey Revealed
'50 Shades of Grey': First Look at Anastasia Steele
'Hunger Games': Go Behind-the-Scenes with Jennifer Lawrence — EXCLUSIVE PICS