Unhappy Hour: '30 Rock' Is Really Over, The Super Bowl Ad That's Grossing Us Out, and More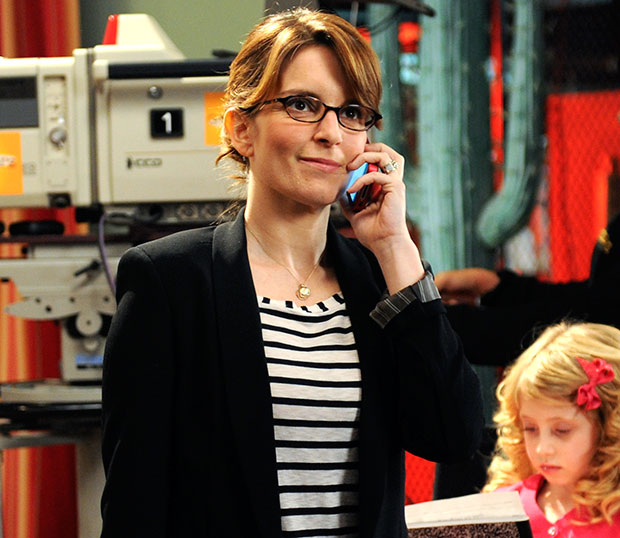 Each week, Hollywood gives us something to whine about, and the week of Jan. 28 was no different. We could make a drinking game out of this week, but that would be too dangerous. Instead, we'll stick to the usual formula: varying levels of alcoholic respite depending on how bothersome the week's issues are. Is your biggest complaint this week a flimsy one? How about a light cocktail to take the edge off? Got a real bone to pick with a celeb or entertainment entity this week? Go ahead, grab a drink that'll put hair on your chest. Here are the week's entertainment stories that are forcing us to seek a bubbly or boozy refuge. And maybe an idea or two about how you should wash them down.
Take It Easy With a Winter Lager (They Only Make Those in Winter, Dontcha Know)
If the Super Bowl was decided based on sex appeal, Ray Lewis would close out his final season with a big ol' loss.
Sorry, Ravens, but the 49ers just have the goods… in a purely superficial sort of way.
Which means the Jesus Fresco lady has just given up her title as the most ridiculed pop-culturally famous artist out there.
Even Bros Aren't Stoked About an Entourage Movie
BUt they'll just have to hug it out, because it's happening anyway.
Go Daddy had Bar Rafaeli make out with a nerd for their Super Bowl commericial. But that's not the bad part. The bad part is the squishy, wet kissing sounds we have to hear while they make out. Did they amplify them? Is that even possible? Why do I have the sudden urge to never kiss anyone ever again?
Let Loose. Get Yourself a Margarita (or Two).
What day is it? And no, I didn't finish that TPS report. I've been rewatching that kiss from New Girl on repeat since Tuesday.
No, you don't realize how important this is. NICK AND JESS KISSED AT IT WAS PERFECT.
Beyonce. Actually. Lip-synced.
But then she went ahead and sang the National Anthem live, perfectly, so it's not so bad.
What the What, Ben and Jerry's?
Liz Lemon would never eat her Ben and Jerry's ice cream (or should I say Fro-yo) flavor. What's with all this health? And where's the night cheese?
American Idol is going off the rails.
First, they put through a guy who lied about being injured while serving in Afghantistan, then they forced us to look upon Steven Tyler in drag and he is not good at it. Nightmares, I tell you. Endless nightmares.
We really need to stop slut-shaming Miley Cyrus. Yes, actually.
So what if the girl looks amazing doing yoga alone on the beach? Haters, don't even bother moving to the left. Just stop.
Give in. Drink Rum Like a Pirate Marooned on a Desert Island.
Chris Brown again. Oh, and also, Chris Brown.
The dude may be painting away his anger, but it ain't working. He allegedly punched Frank Ocean. Who could punch that super swell guy? I mean, come on. And right after that, Rolling Stone released an interview with Rihanna in which she defends the Frank-Ocean-injurer. Nope. S that D: shut it down.
That part where 30 Rock ended actually means there will be no more 30 Rock.
Okay, seriously, we'll take back all those things we said about you losing your way after Season 4. There were still some really amazing jokes in there. And Liz Lemon, you're my spirit animal. I can't lose you. Tell me what I have to say to make you stay. Please. Please? Fine. I'll just sit her and continue to cry my own tears and drown my sorrows in Jimmy Fallon's Late Night Snack ice cream because Ben and Jerry's insisted on giving you a healthy fro-yo flavored "treat." (I miss you already)
Follow Kelsea on Twitter @KelseaStahler
[Photo Credit: NBC]
More Unhappy Hour:
Beyonce Lip-Synced, Lindsay Lohan's Still a Mess, and More Manti Te'o (Really?)
Manti Te'o Consumes Our Lives and More
Kathryn Bigelow's Oscar Snub, Al Roker's Soiled Pants, and More
---
You Might Also Like:

Biden? Ford? Surprisingly Hot Young Pics of Politicians

Who Wore This Crazy Hat?

Stars Who Changed Their Look After Love