Unhappy Hour: Brad Pitt's Odorous Chanel Ad, and 8 Other Reasons to Drink This Week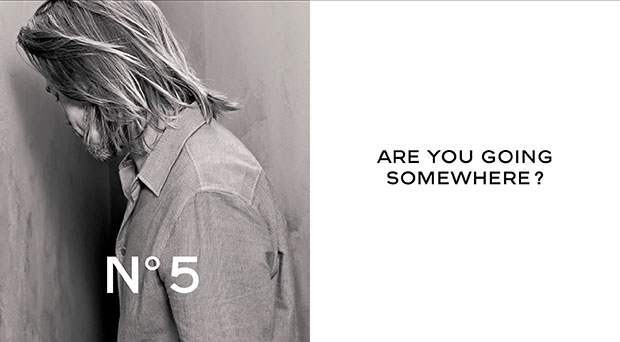 Each week, Hollywood gives us something to whine about, and the week ending Oct. 20 was no different. We could make a drinking game out of this week, but that would be too dangerous. Instead, we'll stick to the usual formula: varying levels of alcoholic respite depending on how bothersome the week's issues are. Is your biggest complaint this week a flimsy one? How about a light cocktail to take the edge off? Got a real bone to pick with a celeb or entertainment entity this week? Go ahead, grab a drink that'll put hair on your chest. Here are the week's entertainment stories that are forcing us to seek a bubbly or boozy refuge. And maybe an idea or two about how you should wash them down.
Take the Edge Off with a tall India Pale Ale
Once a Bachelor, always a bachelor.
Yet another match made on the dating series has split up: Season 8 vets Jef Holm and Emily Maynard are donezo.
Who hit the wrong button?!
Even though the last 20 minutes might be the most exciting part of The X Factor, fans were still pretty miffed when the rest of the show wasn't even aired on television.
Why, Brad, why?
We love Brad Pitt. We do. That's what makes this Chanel No. 5 advertisement so much more painful…
Let Loose with a White Russian
"Paper"? What is this "paper" you speak of?We traditionalists mourn the death of printed journalism, with Newsweek as the latest victim. Crazy headlines about drunk celebrities are always more fun on newsstands.
That ship has sailed. To Italy.
Justin Timberlake and Jessica Beil are officially off the market. Sorry, every other human being alive.
How many parents is Clark Kent going to lose?!
After lengthy litigation, the original creators of Superman have lost their ownership of the comic book icon to Warner Bros. At least we'll get a great movie out of this.
Nooo, boyeee!
Luckily, no one was hurt when Flavor Flav threatened his fiancée and her son with a deadly weapon. But something tells me, this rapper famous for wearing plated teeth, giant clocks, and Viking helmets might be a little off…
Let's Forget This Ever Happened with some homemade Jungle Juice
We've lost our Lanceness.
Rumors have long attached Lance Armstrong to the juice, but we were still depressed to see the once inspiring hero lose his place in the LiveStrong home.
So the female population is being stored in school supplies now?
When Mitt Romney spouted that eternally memeable "Binders full of women" remark, it was a strange day for America.
Alex Cross.
It's pure insanity. And there's another on the way.
[Photo Credit: Chanel]
More Unhappy Hour:
From Our Partners:

Justin Timberlake and Jessica Biel Celebrate Wedding Weekend in Italy — PHOTOS
(Celebuzz)

'Hunger Games' Stars Jennifer Lawrence, Josh Hutcherson Pose With Fans at Atlanta Movie Theater — PHOTOS
(Celebuzz)