Unhappy Hour: Amanda Bynes Sets A Driveway On Fire, The Royal Baby Blows Up Twitter, and 8 More Reasons To Drink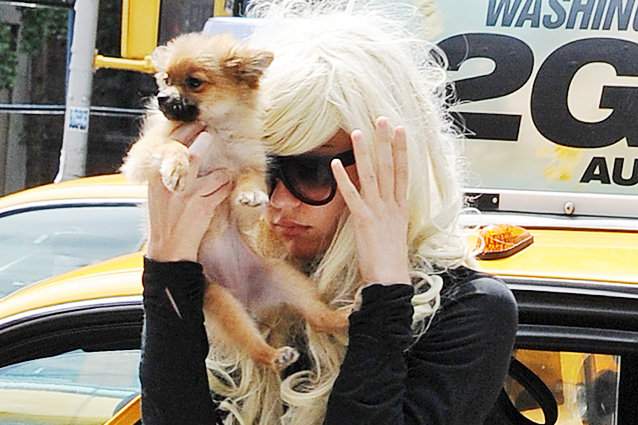 Every week, Hollywood gives us something to whine about, and the week of July 22 was no different. We could make a drinking game out of this week, but that would be too dangerous. Instead, we'll stick to the usual formula: varying levels of alcoholic respite depending on how bothersome the week's issues are. Is your biggest complaint this week a flimsy one? How about a light cocktail to take the edge off? Got a real bone to pick with a celeb or entertainment entity this week? Go ahead, grab a drink that'll put hair on your chest. Here are the week's entertainment stories that are forcing us to seek a bubbly or boozy refuge. And maybe an idea or two about how you should wash them down.
LIGHTEN UP WITH AN HRH COCKTAIL
Kate Middleton and Prince William welcome the Royal Baby and we can't help but wonder if the Seinfeldreferences in his name, George Alexander Louis, are intentional: George Costanza, Jason Alexander, and Julia Louis-Dreyfus, anyone?
Bill Magnussen replaces Jake Gyllenhall in Into The Woods. What a shame…we've thought Jakey was a stereotypical shoe-in for musical theatre since Brokeback Mountain.
Kelly Rowland is lost (and then found) at sea. In a moment of weakness, she was overheard arguing with a jellyfish ("I don't think you ready for this, jelly!"), providing new meaning to some of her deepest lyrics. 
WASH THIS WEEK DOWN WITH A gLASS OF MOSCATO
Kanye West's new clothing line sells $300 sweatshirts. I ain't sayin' he's a gold digger but…
DJ Khaled proposes to Nicki Minaj in an MTV interview. Even though they aren't even dating, she'll say yes since all he does is win win win no matter what.
Jason Sudeikis leaves Saturday Night Live, and even though his Joe Biden impersonation got us through last year's election, our biggest loss is b-boy Vance's groovy moves — What Up With That?
HIT THE HARDER STUFF WITH a PITCHER OF JUNGLE JUICE
Amanda Bynes is hospitalized for a mental health evaluation after lighting a driveway on fire. Amanda, please: your mom from Moody's Point is too far away to see your flaming S.O.S. signal. Only dancing lobsters and your real parents can save you now. 
A Taylor Swift fan contest is canceled when a creepy 39-year-old man wins. Tay knew he was trouble when she saw his age.
Ten former contestants file a racism lawsuit against American Idol. If the case goes to court, the witnesses are required to sing their testimony.
Follow Lauren On Twitter @Lopay92 | Follow Hollywood.Com On Twitter @Hollywood_com
More:
Unhappy Hour: Week of July 13
Unhappy Hour: Week of June 24
Unhappy Hour: Week Of June 17
---
From Our Partners


Battle of the Bikini Bodies (Celebuzz)


Complete Guide to Strippers in Movies and TV (Vh1)