There Still Aint No Party Like An S Club Party and Other Weekly Highlights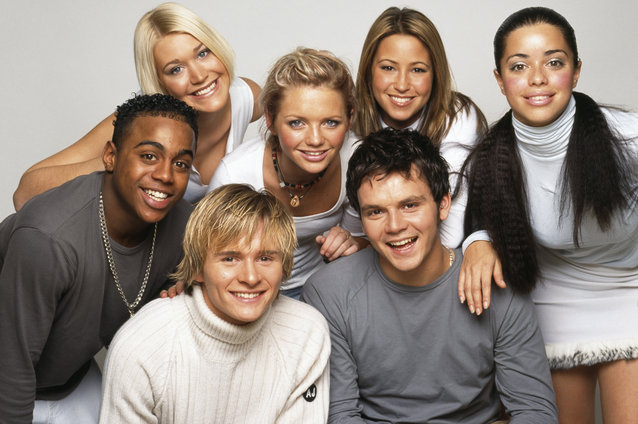 Getty Images/Tim Roney
Here are this week's highlights from VH1, Celebuzz, Flavorwire, and Hollywood.com.
The Dark Side of '90s Nostalgia 
Between the "Fancy" video being played on a loop and the recent premiere of Girl Meets World, nineties nostlgia seems to be at an all-time high. But not everything you loved back then holds up as well as Clueless and My So-Called Life two decades later, VH1 is going to prove it with their rundown of 20 '90s bands you're ashamed to have loved. 
You're About to Get Shell-Shocked
And trust us, Juicy J, Wiz Khalifa, and Ty Dolla $ign more than deliver on that promise with their theme song for the upcoming Teenage Mutant Ninja Turtles. Celebuzz has the song, along with some more amazing/terrible lyrics and the criticism that it sounds "exactly like a Michael Bay movie feels." 
Weird Al Has a Big Dictionary 
The smartest man in music released his 14th studio album this week, and it rocketed to the top of the charts on the back of his hilarious parody songs and clever wordplay. In celebration of his achievement, and the joy that Mandatory Fun has brought, FlavorWire has ranked all 8 of the music videos Weird Al has released along with the album. 
Treat. Yo. Self… To Retta's Twitter 
As Donna Meagle, Retta consistently comes up with some of the greatest comebacks, one-liners and truth bombs to come out of Pawnee, Indiana. But she's not just hilarious on television; she's hilarious all the time, and thanks to her Twitter account, you can enjoy her wisecracks as they happen. Hollywood.com has all of her greatest tweets complied in one place to brighten up your day.