7 Pairs Of Celebs Who Should Play Family Members
Spotting a Hollywood doppelgänger is always good fun, but finding a pair of celebrities who look and act like they could truly be related is pure gold. Here are seven famous pairs we think have total #fambam potential!
1. Adrian Grenier and Zackary Arthur

Ugh, how cute is this pair?! We can't help but see a big resemblance between the handsome Entourage star and his mini-me, who recently appeared in Transparent and The 5th Wave. These two have the same dark features, luscious locks and adorable smile. They could easily pass as father and son!
2. Emily Osment and Carrie Underwood

Did anyone else realize these two are basically twins? In an ideal world, the country singer and her TV look-alike would team up as on-screen sisters…with amazing musical talent, of course.
3. Betty White and Amy Schumer

This pair might not look very similar, but we still think they would pass as family. Both have an unreal amount of wit and humor, tons of admirable self-confidence, and absolutely no filter. They are a Hollywood dream team!
4. Idina Menzel and Lea Michele
These musical actresses already technically played family members. During the Frozen star's brief stint on Glee, she played Rachel Berry's long-lost mom. However, we can't deny the fact that they were practically made to be fake family! Their unique looks and ability to belt a Broadway tune leave us no choice but to add them to the list.
5. Dylan O'Brien and Logan Lerman

Aside from the fact that O'Brien and Lerman both starred in a movie franchise based off critically acclaimed novels The Maze Runner and Percy Jackson and the Olympians: The Lightning Thief , respectively), these two seem to have a lot in common. Though they're both 24, we think they could definitely tackle the role of brothers who are around the same age!
6. Quvenzhané Wallis and Beyoncé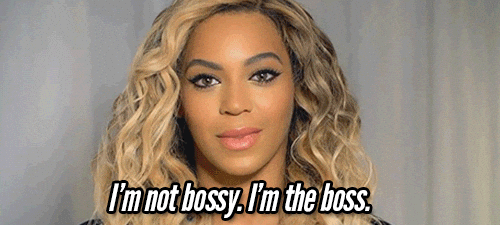 Both of these leading ladies are so, so fierce. Imagine the girl power that would come from this dynamic duo. Not only can they both sing and act, but these two divas could and should play relatives because it would be so #flawless.
7. Ryan Gosling and Jacob Tremblay

So, can Ryan Gosling play dad to Room star Jacob Tremblay ASAP? When strutting across a red carpet, both of these Canadian cutie pies tend to go for the clean-cut, dapper look. Plus, they both possess that adorable floppy smile and some serious dance moves! There's total father-son chemistry here.