Blossom Castmembers Reunite After 19 Years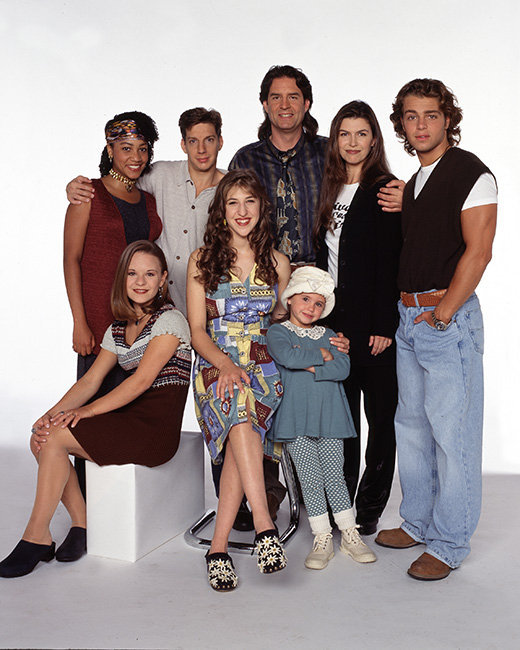 ABC/Getty Images
Actress Mayim Bialik has reunited with her Blossom co-stars Joey Lawrence, Jenna Von Oy and Michael Stoyanov, 19 years after the hit show went off-air. The castmates came together on Monday (16Jun14) to shoot new promotional material for the teen sitcom, which has been picked up for syndication by bosses at America's Hub Network.
The show, about a young girl adjusting to life with her brothers and father after her mother abandons the family, originally ran from 1991 to 1995. Bialik, who now stars in popular comedy The Big Bang Theory, shared a photo of the gang back together on Twitter.com and joked about their youthful appearances.
In the accompanying caption, she wrote, "#blossomreunion thanks to @HubTVNetwork in effect! Um… @joeylawrence @MikeStoyanov @JennavonOy. We still look like young whippersnappers…" Responding to the post, Lawrence tweeted, "So awesome being with u (sic) all again. Feels like no time has passed. Love you all".