20 Times The Struggle Was Real For All TV Lovers
Some people love TV, but then you have those people who LOVE TV. Everything they do revolves around TV. They don't go out on Thursday, because #TGIT. Any TV lover can relate, because sometimes, when you love TV so much, the struggle can be real. Way too real.
1. When you log onto social media after missing an episode of your show:

Spoilers, spoilers everywhere.
2. When you're watching live TV and can't fast forward through commercials:
3. Or, when you could fast forward, but you lost the remote and spent the entire commercial break looking for it:
4. When your OTP breaks up. Again.
5. When the horrible couple on your show refuses to break up:
6. When your favorite character dies:
7. When your favorite character dies and your best friend texts you and ruins it before you get to that point in the show:
8. When you binge watch an entire show and then have to wait 6 months before the next season airs:
9. When you binge watch an entire show and find out it was cancelled:
10. When your favorite show is cancelled after a cliffhanger:
WHAT HAPPENS NEXT!?
11. When a character you hate refuses to leave and/or die:
12. When you're really into a show, get to the second season, and the writing is completely different:
And not in a good way.
13. When your favorite character leaves the show to "pursue other work":
14. When an awesome character you love gets zero screen time, but that horrible character was on screen 24/7:
15. When you're watching your show on Netflix and it crashes during a peak moment:
16. When you miss an episode of your show and forgot to set the DVR:
17. When you miss an episode, forgot to set the DVR, and cannot find the episode on Hulu, Amazon Prime, or ANY other streaming network:
18. When you really love a show but all of your friends talk shit about it:
19. When all of your friends are obsessed with a show but you don't think it's any good: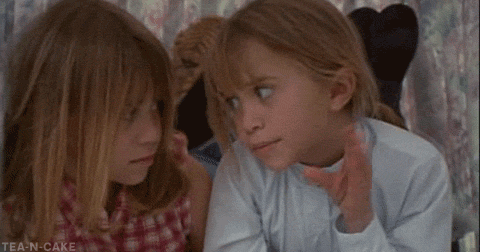 20. When you're introducing a friend to a show you love and they're on their phone the whole time: