Amanda Bynes Debuts a New Look As We Pine for Yesteryear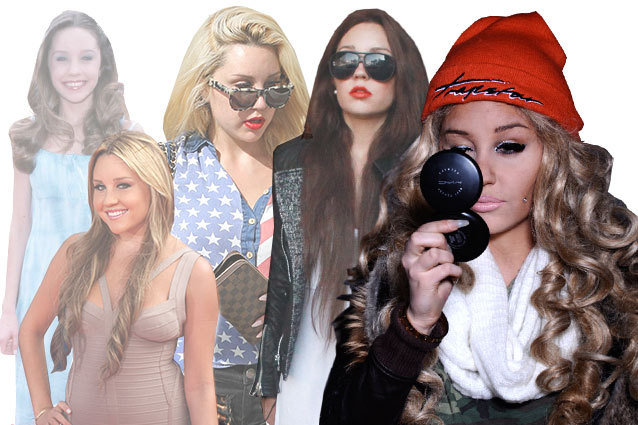 Amanda Bynes is trying out a new look. We like to call it: Plastic Doll With Marker on Her Face Stuck in an Electrical Socket. Or, Lindsay Lohan in Training, for short.
On Sunday, Bynes tweeted a photo of a young lady with a healthy dose of eyeliner, voluminous, frazzled curls, and a cheek piercing along with the caption "Wink ;)". After intense scrutinization, we have determined this young lady/plastic doll to in fact be Bynes. 
RELATED: The 6 Things We Learned From The '25 Things We Didn't Know' About Amanda Bynes
There was a time in the not-too-distant past that Bynes was considered a shining child star success story. Much like the aforementioned Lohan, she sucessfully transitioned from adorable, precocious kid to affable teen star. She was funny, whip-smart, and starred in a movie alongside Channing Tatum. But those days of fresh-faced potential have devolved into something much darker and more disturbed, something filled with red light bulbs, court dates, and hints of an eating disorder hidden in bizarre lists.
Now, Bynes' inner demons seem to be manifesting themselves in her outer appearance. Who is the girl in the above photo? Certainly not the bubbly ten-year-old we loved on All That? We hardly recognize her, and it makes us sad. 
Follow Abbey On Twitter @Abbeystone
[Photo Credit: Hollywood.com]
---
You Might Also Like:


Topanga's Revealing Lingerie Shoot: Hello '90s!


Stars Who Have Lost Roles For Being Too Hot (Celebuzz)