'Homeland' Star Signs Autograph to President Obama 'From One Muslim to Another'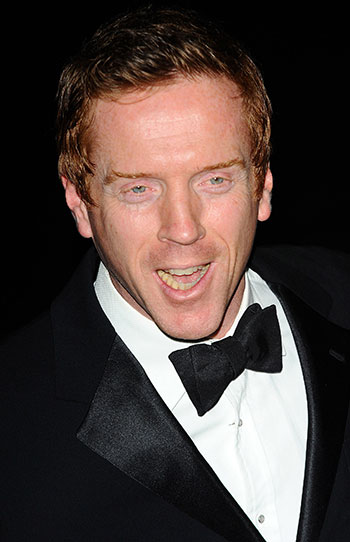 We've all made the mistake of using permanent marker to write something we wish we could erase. How many whiteboards have you destroyed with that nefarious Sharpie masquerading as a friendly dry-erase utensil? Have you ever signed someone's yearbook in that thick black ink, and instantly regretted your choice of words? We've all been there. Alas, Homeland star Damian Lewis wins for the biggest blunder of them all.
It is well known that President Barack Obama is a fan of Lewis' Showtime hit. And, during an appearance on The Jonathan Ross Show on Saturday night, the Emmy-winning actor said Obama wanted a signed DVD box set of the show to give to the Teamsters labor union. While Lewis said his Homeland co-star Claire Danes wrote something heartfelt and serious like, "I was a fan of yours long before you were a fan of ours," Lewis decided to write something a bit funnier.
"I thought I'd think of something great and funny … and wrote: 'From one Muslim to another' in an indelible Sharpie," Lewis said. "And I couldn't take it back … I was then writing emails for the whole of the next week going: 'I do hope he understands irony."'
We hope he does, too, Lewis. We'd like to keep our alliance with Great Britain.  
Watch the clip of Lewis on The Jonathon Ross Show below:
Follow Sydney on Twitter @SydneyBucksbaum
[Photo Credit: WENN]