Jennifer Aniston and Justin Theroux ENGAGED!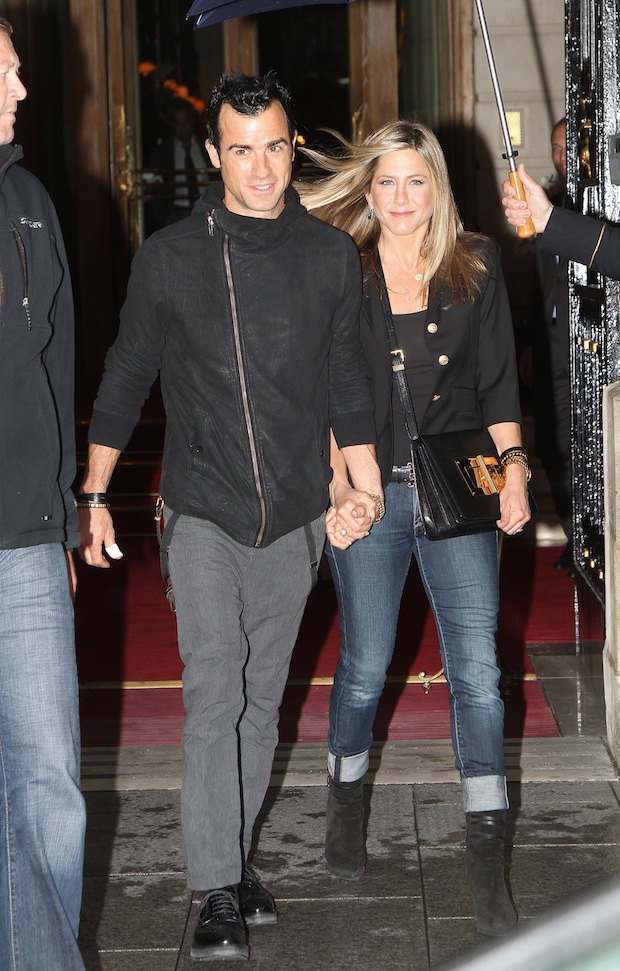 Finally! At long last, people will stop calling Jennifer Aniston a poor, sad spinster. Because Jen has finally made it official with boyfriend of over a year Justin Theroux!
"Justin Theroux had an amazing birthday on Friday, receiving an extraordinary gift when his girlfriend, Jennifer Aniston, accepted his proposal of marriage," Theroux's rep tells People.
Engagement rumors have long-dogged the very private couple, who (until recently) would not speak publicly about their relationship. No doubt Aniston's aversion to the limelight was inspired by her marriage (and even more famous divorce) to Brad Pitt, who left her for his Mr. & Mrs. Smith co-star Angelina Jolie. No matter though, as America's Sweetheart has now finally found true love again! Congrats to the happy couple.
Hollywood.com has reached out to reps for both parties for further comment. Stay tuned to this space for more updates.
Follow Alicia on Twitter @alicialutes
[Photo Credit: WENN.com]