Nicole Eggert Denies 'Splash' Diving Accident, Seems Confused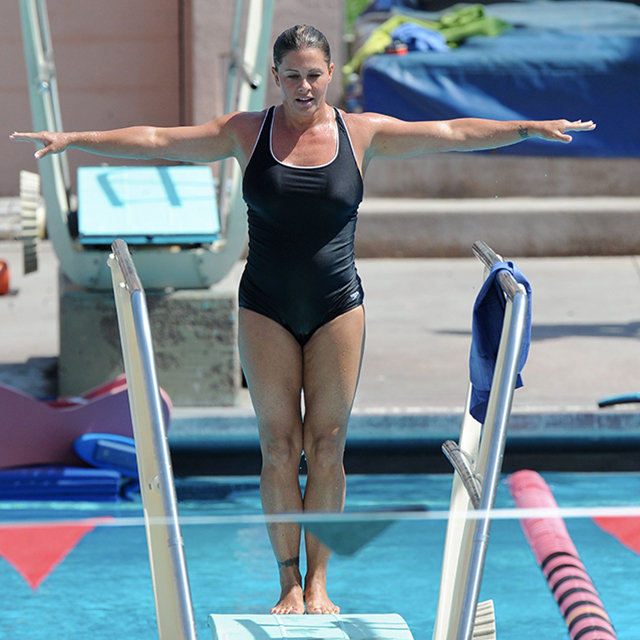 Nicole Eggert is speaking out about a report from TMZ that she was rushed to the hospital after a horrifying diving accident on her ABC reality show Splash.  The site first reported that the former Baywatch star was seriously hurt after a dive including multiple backflips went very wrong. 
The star took to her official Twitter account on Friday night, mysteriously denying the report: "Thnx 4 all the love but I am not in the hospital nor was I in a diving accident. Just have swelling and bruising on my back and kidney's. xo." Huh? Just a day earlier, the actress Tweeted: "The ER is always fun."
Plus a spokesperson for the show confirmed the injury: "We can confirm that Nicole Eggert was injured after a bad landing during a 'Splash' taping earlier this week. She is currently consulting with a doctor," a spokesperson said Friday. What do you think: is she messing with the media or is she just on some good meds? 
Serious accidents have already happened on the diving competition show: Beauty queen and viral sensation Katherine Webb was forced to leave the competition after a back injury while Chelsea Handler's sidekick Chuy Bravo quit after a heel injury. Extreme skier Rory Bushfield chose to stay but suffered a ruptured eardrum after performing a dive.