Alexander Ludwig Named Bulgari Brand Ambassador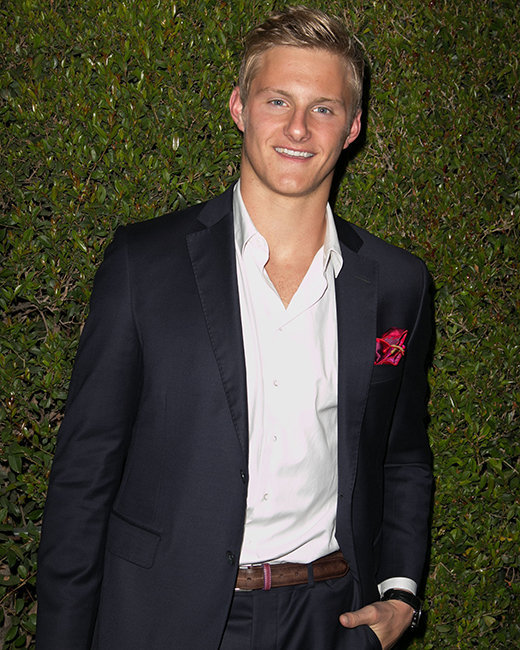 WENN/Brian To
Actor Alexander Ludwig has landed a new role as a brand ambassador for jewellery and luxury goods company Bulgari.
The Lone Survivor star, who also played Cato in The Hunger Games, joined his fellow Bulgari spokesman, Eric Bana, and the design firm's muse, singer and former French First Lady Carla Bruni, at a party in Paris, France on Tuesday night (08Jul14) to celebrate his new appointment, which was announced during the city's haute couture fashion week.
Ludwig, 22, says, "I feel very privileged to be associated with such an incredibly prestigious brand. I've long admired its tradition of impeccable design and it is also very appealing to me because the product is very youthful and modern. "I am also proud of their fundraising work on behalf of Save the Children and look forward to working more closely on their humanitarian projects in the near future."
Oscar winner Jared Leto, The Vampire Diaries beauty Nina Dobrev and Star Trek actor Zachary Quinto were also in attendance at the party.