Lena Dunham Calls On Fans To Support Her On Book Tour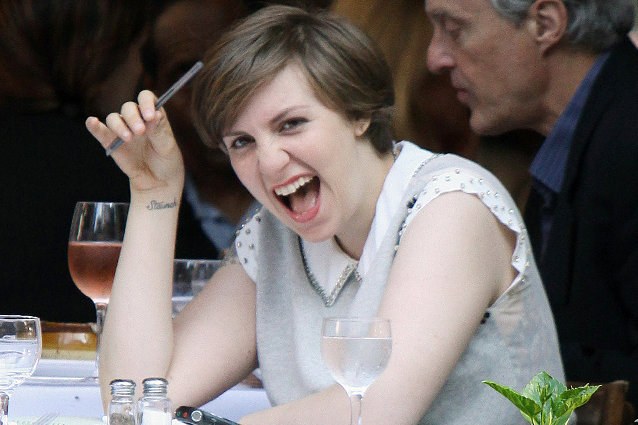 Jose Perez/Splash News
Girls creator/star Lena Dunham is giving fans the chance to serve as the opening act for her upcoming U.S. book tour.
The Golden Globe award winner will release her first book, Not That Kind of Girl, this autumn (14), and to help promote the memoir she is hitting the road for a 10-city tour.
The events will include a book signing and discussion with Dunham, and she is calling on talented fans to help entertain the masses at each stop, before she hits the stage.
Interested parties can submit videos of themselves demonstrating their talents, whether it be singing, dancing, or stand-up comedy, and the winners will land a three-to-five minute slot.
The actress will also be joined on tour by a few of her celebrity friends, including comedienne Amy Schumer and Portlandia star Carrie Brownstein.
Her last stop in Brooklyn, New York, will be moderated by author Zadie Smith, and feature appearances by her Girls co-star Jemima Kirke and her boyfriend Jack Antonoff's band, Bleachers.
The Not That Kind Of Girl tour begins on 30 September (14).