Miley Cyrus Criticised Over Controversial New Music Video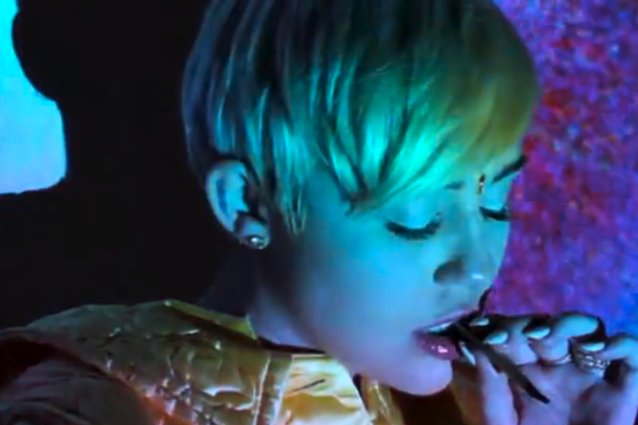 The Flaming Lips
Miley Cyrus has been blasted by anti-drugs campaigners for portraying an overdose in her new music promo.
The Wrecking Ball hitmaker appears alongside dance star Moby in the short clip dubbed Blonde SuperFreak Steals the Magic Brain, a collaboration with The Flaming Lips. In the video, Cyrus is seen lying on a bed, foaming at the mouth and surrounded by pills.
The bizarre, psychedelic footage is intended as a reference to hallucinogenic LSD and the singer is portraying a "drug-induced coma", according to The Flaming Lips frontman Wayne Coyne, who reveals much of the project was filmed while Cyrus was hospitalised in April (14). The singer suffered an allergic reaction to prescription medication, and she was forced to deny her ill health was the result of a drug overdose.
Coyne tells Rolling Stone, "This is the video we originally intended to be for a song that has a reference to the drug LSD. We were lucky enough to get a couple of hours with a bedridden Miley Cyrus. And even though she was still quite ill, she was full of laughs and great absurd suggestions."
However, the video has infuriated anti-drug campaigners, who have slammed the young pop star for her involvement.
Marolin Watson from Hope U.K., an organisation which provides drug and alcohol education to youngsters, tells Britain's Daily Star newspaper, "She took pains to deny that her recent spell in hospital was the result of a drug overdose. It is hard to understand why drug-taking should feature so prominently in her latest video."
"It has been said again and again, but celebrities really need to consider the impact their behaviour, whether real or as part of a performance, has on their young fans."