Robert De Niro Halts Movie Shoot to Watch U.S. Team's World Cup Clash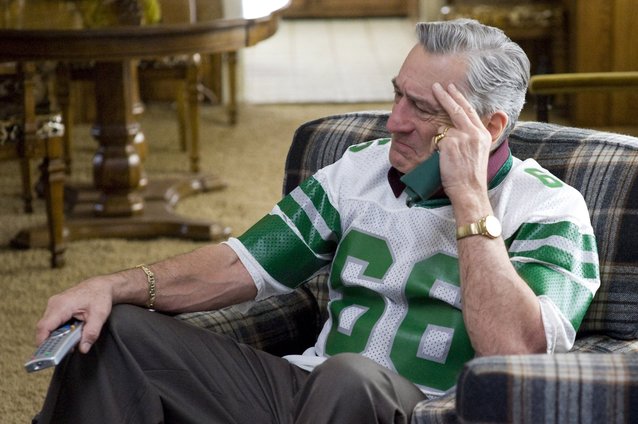 Weinstein Company via Everett Collection
Production on Robert De Niro's new movie The Intern ground to a halt on Thursday (26Jun14) when the Hollywood veteran opted to join a group of strangers at a New York viewing party to cheer on the U.S. soccer team in the World Cup.
The Meet The Parents star was filming the new comedy in the Cobble Hill neighbourhood of Brooklyn, and producers attempted to run a cable feed from the roof of a nearby residential building to the street, so the actor could enjoy the match in his trailer.
People in the area were happy to grant the request, but they went one step further and actually invited De Niro to attend a viewing party at a house instead. One local tells BusinessInsider.com, "We got… (an) email from a neighbour saying he talked to the crew and apparently he (De Niro) found a house of people watching it (the game) and joined them."
Filming on The Intern was paused for two hours as De Niro turned in to the World Cup match, which Germany won 1-0. However, the U.S. players' efforts weren't in vain – they still made it through to the knock-out round.