Top 5 Comedy Central Roast Moments
Seen enough of James Franco? Well, too bad! In lieu of his recent Comedy Central outing, we countdown five of the best roast moments in history…none of which feature Franco. Turns out I've seen enough of him too.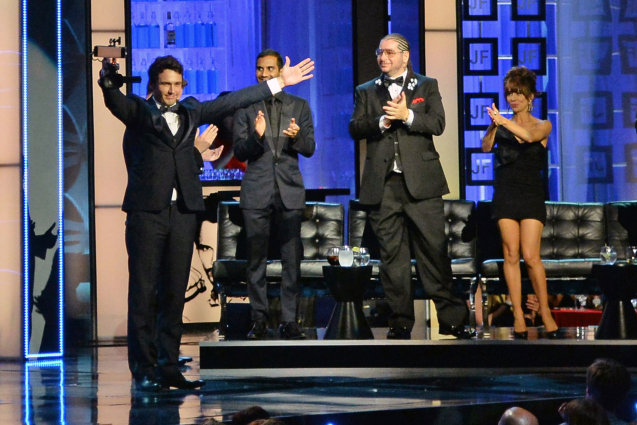 Comedy Central
1. Gilbert Gottfried
Gilbert Gottfried was the last comedian to perform at the 2001 roast of Hugh Hefner, and killed it with a foul-mouthed version of "The Aristocrats." Rob Schneider's reaction is absolutely priceless.
2. Courtney Love
She may have told the audience she was one year into sobriety, but Courtney Love was clearly on something during this 2005 roast of Pam Anderson. Watch how she nearly trips on her way to the microphone.
3. Norm MacDonald
Known for his oddball style of comedy, Norm MacDonald lifted the majority of his set from a 1950s joke book. Only a deadpan comic like Norm can make the unfunny absolutely hilarious.
2. Snoop Dogg
The multi-talented Doggfather railed on everyone from Larry King to Roastmaster Seth MacFarlane at this 2011 roast of Donald Trump, proving to be one of the more surprisingly funny acts of the night.
1. Roseanne
She may have been the roastee, but Roseanne's decision to sing the final two lines of the Star-Spangled Banner – thus redeeming herself once and for all after her embarrassing rendition of the same song at a 1990 San Diego Padres game – was clearly the highlight of the night.
More:
5 Worst English Accents In Movies
6 Up-and-Coming Young British Actors
Vin Diesel Slams Gay Rumors

---
From Our Partners


Stars Pose Naked for 'Allure' (Celebuzz)


20 Grisliest TV Deaths of 2012-2013 (Vulture)